9 ways to improve employee and customer communication
Marketing and communication pros share their tips for how companies can foster better communication (and collaboration) among employees, as well as improve customer communications.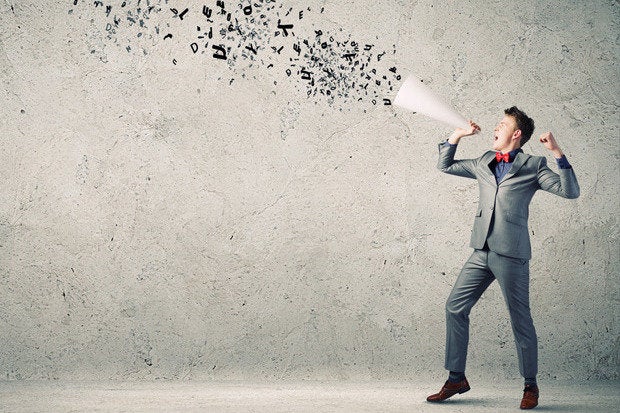 In today's fast-paced world, where it seems almost everyone suffers from some degree of ADD, it is harder than ever for companies to get people's attention. This applies not just to consumers (prospective or existing customers) but to employees as well. So what can you do to improve your internal (employee) and external (customer) communications, so that people will pay attention to, read and respond to your messages? Dozens of marketing and communication experts share their nine top strategies for improving business communication.
Internal (Employee) Communication Tips
1. Use a project management/social collaboration platform. "In order to improve internal communications, organizations should implement a social collaboration solution that gives employees access to a single platform for communication," says Sameer Patel, senior vice president, Products and Go-to-Market, SAP Cloud/SuccessFactors.
"This type of platform means the work and information sharing are seamlessly integrated into an organization's existing enterprise and productivity apps, allowing communication to happen when and where it's needed, on any device," Patel says. "A robust social collaboration solution will also take advantage of an organization's network by bringing together the people, data and processes needed to improve engagement and enable problem solving and more informed decision making whether they're in the office or communicating from the field."
Having a project management/social collaboration system, that "works for communications, setting up workflows, organizing contacts and everything else, has really transformed our communications and made us more efficient," says Carrie McKeegan, cofounder of Greenback Expat Tax Services. "While the exact choice of software product needed will be different for each business (we use Podio), the overall idea is to use technology to communicate effectively outside of the email inbox," which, she says, is inefficient.
2. Create an online forum where employees can easily share information and respond. "Create a forum where employees can communicate with each other," says Kristina Roth, CEO of Matisia Consultants. "We use Yammer, [an enterprise social network,] which our clients also use. [But] the most important thing is giving employees access to a mobile platform [that will allow them] to engage and interact on various levels (e.g. announcements, knowledge transfer, etc.)."
"When properly integrated, enterprise social networks break down information silos and increase cross-department communication," explains Ajay Kaul, managing partner, AgreeYa Solutions. "Employees can easily share documents, start threads, work on projects and more through the network, whether they are in the same office but on different floors or working time zones apart," he says.
"Enterprise social networks also improve employee communication by tapping into employee knowledge and strengths," he adds. "Employees can indicate on their profiles areas of expertise their colleagues may have not realized by their job title or department, and can easily connect with them for feedback, advice or support."