9 key enterprise tech trends for 2015 and beyond
Enterprise tech is developing at breakneck speed. Here are the trends that will make an impact for years to come.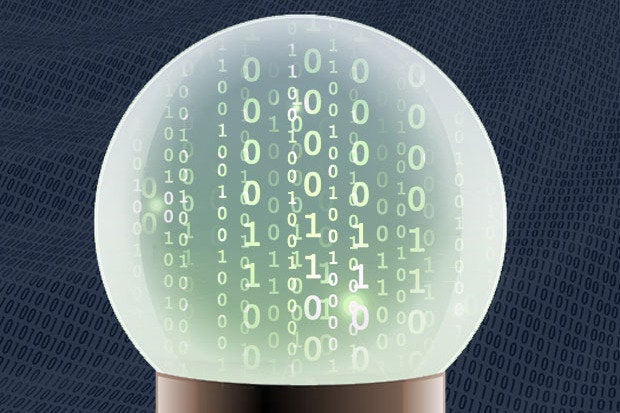 Credit: Nemo via Pixabay / Thinkstock
Here's the crazy thing about looking ahead at this particular point in time: Quite a bit of enterprise tech that got traction this year was barely on the map last year. How much of it has legs? A whole lot of it, I'm betting, which indicates a pace of change that's much quicker than usual.
This fresh crop gives me the luxury of not repeating myself. Most of the tech trends I talked about last year already seem passé -- the triumph of JavaScript, identity as the new security, memory as the new storage, the ascendance of developers in the enterprise, and so on. Ring in the new!
1. The triumph of the public cloud. This year, IaaS and PaaS merged, making it easier to build, test, and deploy applications in the public cloud. All the major public clouds now provide both in some sort of integrated fashion, with Amazon Web Services now offering multiple PaaS options.
Meanwhile, the private cloud has stalled due to the cost and complexity of enterprises deploying and maintaining the whole stack in-house. Cloud innovation is where the action is in enterprise tech, so I have to wonder whether any business can keep up with the velocity of technology change right now. Regulatory hurdles and sunk cost aside, why not simply move to the public cloud? After all, it's the public cloud provider's job to stay on top of every new advance -- enterprises, not so much. Sure, migration will take time, but companies like GE are already declaring they're all-in.
2. Container madness. Docker, the hottest open source project on the planet, enables you to package applications so that they'll run in the containers built into the Linux kernel. Why is it such a big deal? Because it means genuine application portability -- using lightweight packages instead of a full VMs. Docker the company is working with Microsoft to create Docker-driven containers on Windows as well. Most people talk about using Docker to move apps from dev to test to production, but I'm convinced Docker will also be used to move production apps among clouds.
Moving a single packaged app from container to container is easy, but complex apps involving multiple containers are much harder. Here's where the Docker ecosystem comes in: Docker management and orchestration tools help you assemble and move complex apps with many components running in many containers. Top projects includeKubernetes, Mesos, and StackEngine; Google Cloud Platform and Amazon Web Services added their own container management systems last month.
3. Microservices architecture. In contemporary Web and mobile app dev, developers tend to build applications from services rather than writing everything from scratch. Typically, these services are microservices -- single-purpose, API-accessible apps crafted to become the building blocks of larger applications. Docker has accelerated the microservices trend by providing a handy way to package and deploy them.