8 things CMOs need to know right now
At the recent Marketing Nation Summit, industry leaders offered CMOs tips and strategies for success — including why less is more when marketing to customers.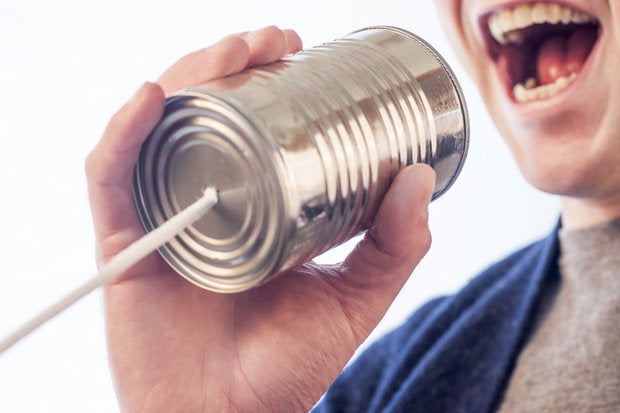 What's the best way for CMOs to evaluate marketing ROI? What will be the next big revolution in marketing? And what advice does James Corden of "Carpool Karaoke" fame have to give CMOs?
Here are answers to these questions and more tips, strategies and sage advice for CMOs from the recent Marketo Marketing Nation Summit in San Francisco.
1. When it comes to engaging with customers, less is more
Consumers today receive endless marketing emails and ads that follow them wherever they go online. And there's a finite supply of attention that isn't going to expand, Marketo CEO Steve Lucas noted.
As a result, CMOs need to ensure that customer engagements over time are scarcer and more valuable. Otherwise, you risk damaging your brand. "Buyers will opt out not because they dislike your brand, but because they dislike the volume" of messaging from your brand, he added.
Though consumers still want to receive marketing messages, they want to forge "a real, lasting relationship" with brands that understand their interests and share their values, Lucas continued. "We're no longer able to prescribe the terms of our relationships with our buyers. They are in charge. We work for them." CMOs must therefore "start thinking of marketing as a carefully curated experience at every stage of the buyer journey."
2. There's a disconnect between what marketers and consumers think
During his keynote presentation, Lucas said 83 percent of marketers believe their organization's customer engagement efforts are effective. However, 51 percent of consumers say brands could do a better job engaging them.
"The disconnect shows we're spending too much time talking to buyers instead of listening to them," Lucas said. His advice:
Listen to your audience across all digital channels. Invest time and effort so you'll know everything about current and potential buyers. Centralize your data from multiple channels so you can more carefully listen to what consumers are telling you. And embrace your inner data scientist. "Turn everything you listen to into insights," Lucas said.
3. Customer loyalty is an excellent way to evaluate marketing ROI
There are countless ways CMOs can measure ROI. But some metrics, such as time spent in a brand's app, don't "get to the heart of why a customer is doing business" with you, said Jeff Wright, vice president of data analytics and automation for Autodesk. ROI is still a challenging area for many CMOs, he added. And Autodesk is working to "go beyond 'vanity metrics'" such as time spent in an app, because they "don't help you understand how you're doing."
Tracee Nalewak, group vice president of customer experience marketing for Hakkasan Group, said the company created a VIP program in which everyone who purchases a ticket to a Hakkasan event is assigned his or her own concierge. The program enables Hakkasan to better develop a "one-on-one" relationship with customers, which millennials in particular appreciate. The best ROI for such a program is customer loyalty, Nalewak said. "If you're driving the right relationship with customers, that drives loyalty," she explained.