7 Salesforce certifications that will advance your career
Salesforce certifications are a great way for you to prove your competencies in one of the hottest skills out there. CIO.com breaks down seven of the most valuable Salesforce certifications so you can choose which one's right for you.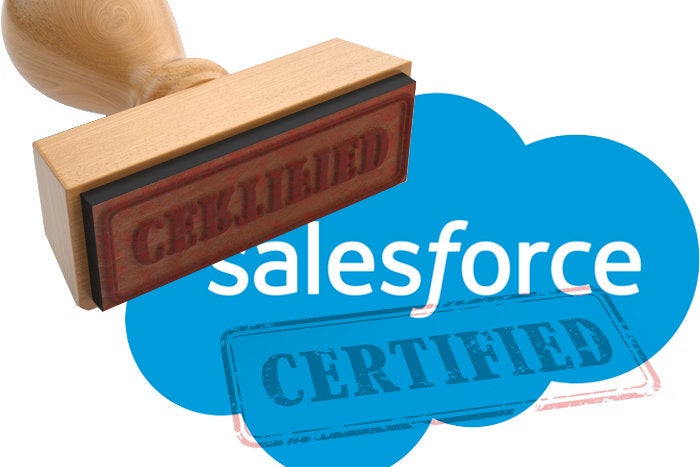 Salesforce is one of the fastest-growing, most in-demand skillsets out there. From software developers, solutions architects and designers to project managers and marketing and sales professionals, it's a skill that almost every professional can benefit from.
If you're looking to leverage your Salesforce skills to land a new job or secure a promotion, certifications are a great way to prove your competency and boost your paycheck, says, Meagan Humphrey, director of sales operations, IT recruiting and staffing firm Mondo.
"Salesforce certifications offer three big value adds: they increase your marketability in a tight IT job market by allowing you to become a subject matter expert. They offer flexibility in that you can get certified in just a few hours, days or months and you can control your own career path. You can get just one or a bunch of certifications. And the more certifications you add, the higher salary or hourly rate you can command," Humphrey says.
Salesforce skills can be categorized as either technical - architects, developers, implementation experts - or marketing and sales related - marketing and sales cloud specialists. Here, we've compiled a list of available Salesforce technical certifications, exam statistics, prerequisites and costs to help you navigate the best education and certification path for your career.
1. Administrator Track
Salesforce offers two levels of administrator credentials: Certified Administrator and Certified Advanced Administrator. Both certifications are for professionals who focus on administrative functions of an existing Salesforce solution, including defining user requirements, customizing the Salesforce platform for the unique needs of each implementation and helping users to get the most out of the solutions.
Salesforce Certified Administrator
The Salesforce Certified Administrator Credential is for candidates with extensive knowledge of Salesforce customization and configuration who also are skilled at managing users and exploring how to get the most out of the platforms capabilities.
To pass the exam, you'll need to know how to do the following:
Manage users, data, and security
Maintain and customize Sales Cloud and Service Cloud applications
Build reports, dashboards, and workflows
Exam stats:
60 multiple-choice questions
90 minutes allotted to complete the exam
65 percent is the passing score
Registration fee is $200
Retake fee is $100
No prerequisites are required, but Salesforce recommends taking the Administration Essentials for New Admins (ADM 201) and Administration Essentials for New Administrators and Certification (ADM 201C) courses and the online course Preparing for Your Salesforce Administrator Certification (CRT-101).
Salesforce Certified Advanced Administrator
The Advanced Administrator designation takes the skills and knowledge of the Salesforce Certified Administrator to the next level. Candidates should have experience using the advanced administration capabilities in Salesforce and be highly proficient in designing advanced reports, dashboards and automation processes.