7 chronic browser bugs plaguing the web
From video glitches to memory leaks, today's browser bugs are harder to pin down, even as they slow the web to a crawl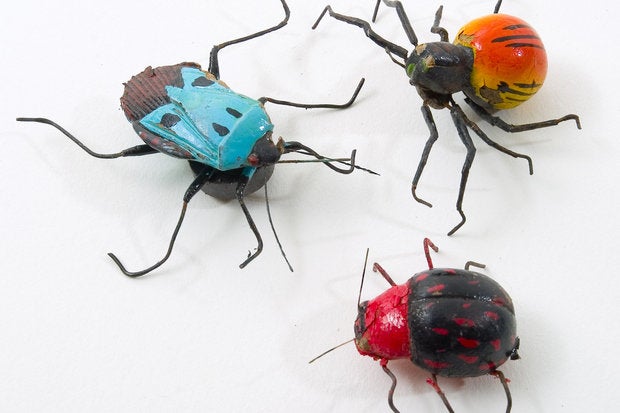 Web browsers are amazing. If it weren't for browsers, we wouldn't be able to connect nearly as well with users and customers by pouring our data and documents into their desktops, tablets, and phones. Alas, all of the wonderful content delivered by the web browser makes us that much more frustrated when the rendering isn't as elegant or bug-free as we would like.
When it comes to developing websites, we're as much at the mercy of browsers as we are in debt to them. Any glitch on any platform jumps out, especially when it crashes our users' machines. And with design as such a premium for standing out or fitting in, any fat line or misapplied touch of color destroys the aesthetic experience we've labored to create. Even the tiniest mistake, like adding an extra pixel to the width of a line or misaligning a table by a bit, can result in a frustrating user experience, not to mention the cost of discovering, vetting, and working around it.
Of course, it used to be worse. The vast differences between browsers have been largely erased by allegiance to W3C web standards. And the differences that remain can be generally ignored, thanks to the proliferation of libraries like jQuery, which not only make JavaScript hacking easier but also paper over the ways that browsers aren't the same.
These libraries have a habit of freezing browser bugs in place. If browser companies fix some of their worst bugs, the new "fixes" can disrupt old patches and work-arounds. Suddenly the "fix" becomes the problem that's disrupting the old stability we've jerry-rigged around the bug. Programmers can't win.
The stability brought by libraries like jQuery has also encouraged browser builders to speed up and automate their browser updating processes. Mozilla is committed to pushing out a new version of Firefox every few months. In the past, each version would be a stable target for web developers, and we could put a little GIF on our sites claiming that they work best in, say, IE5. Now the odometer turns so quickly that a new version of Firefox will be released in the time it takes the HTML to travel from the server to the client.
Meanwhile, we ask the browsers to do so much more. My local newspaper's website brings my machine to its knees -- expanding popover ads, video snippets that autoplay, code to customize ads to my recent browsing history. If my daughter looks at a doll website, the JavaScript is frantically trying to find a doll ad to show me. All this magic gums up the CPU.