7 attributes of a successful CMO in the digital age
Executives discuss what it takes to lead an organization's marketing efforts in today's data-driven world.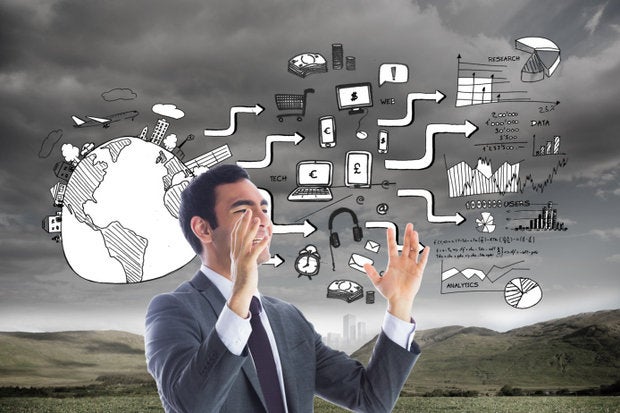 Conducting market research. Overseeing branding and messaging. Working with the sales team to drive revenue. These were the traditional responsibilities of a CMO. And they still are. But with the rise of digital marketing and social media, as well as video and mobile technologies and analytics and CRM, the role and responsibilities of CMO have grown and evolved.
Here are seven qualities CMOs, or aspiring CMOs, need to be successful in today's digital marketplace.
1. Tech savvy
"As CMOs, we have more technology than ever before available to help track, analyze and reach our target customers," says Barbara Holzapfel, CMO, Taulia. "The best CMOs know that technology enables — but does not replace — strategy. It's easy to load up your tech stack (and spend lots of money) without actually getting smarter," she says. So, "you have to have a firm grasp on what your strategy is, understand where the gaps in your understanding are and apply technology intelligently to fill in the blanks."
"The best CMOs in today's highly competitive digital world think more like Chief Marketing Technologists in order to stay competitive," says Melissa Puls, CMO, Progress. "CMOs need to take the initiative and be familiar with marketing techniques and technologies, including marketing software, data and analytics, social and mobile platforms and website design."
"CMOs must [also] be a key driver and decision-maker for critical applications, [such as] CRM, marketing automation, ecommerce [and] digital marketing and customer analytics," says Dan Potter, CMO, Datawatch. "According to Gartner, by 2017 the CMO will spend more on IT than the CIO. [So] in addition to the CMO needing to be technically savvy, collaboration with the CIO [is] essential for harnessing technology investments to drive customer loyalty and brand value."
2. A customer-centric focus
"Forrester got it right a few years ago when they announced we've entered the age of the customer, an age where companies would need to become customer-obsessed to compete," says John Reese, senior vice president of marketing, Mavenlink. "Knowing who your customers are, where they are, what they like and how they feel has become critical to surviving in today's business environment."
That's why "today's CMOs must focus on the customer experience," says Brian Kardon, CMO, Fuze. "The best CMOs take a customer-first approach to their role, investing in the experiences customers have with their brands throughout the entire customer lifecycle, not just the traditional top-of-funnel interactions. If the customer experience is not living up to your brand promise wherever, whenever and however your customers engage you, your brand and business will suffer."
3. Analytical (ability to interpret analytics)
"Today's digital marketing world typically involves many systems that generate tremendous amounts of data," says Josh Aberant, CMO, SparkPost. "Within this data lies valuable information that a CMO needs to effectively and successfully manage marketing programs. This requires that today's CMOs be data-driven and have the ability to review and interpret what data is actually relaying to them, as well as be able to identify accuracy limitations of said data and adjust their approach to digital marketing accordingly."