6 trends that will shape cloud computing in 2017
Public, private and hybrid cloud implementations will accelerate in 2017 as CIOs seek to take advantage of the cloud's economies of scale to build core applications.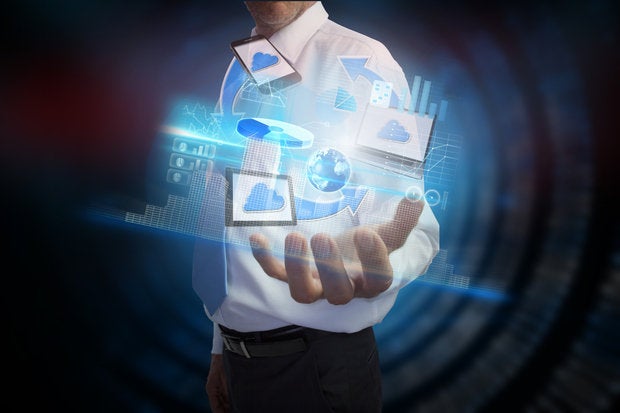 Cloud computing has helped many enterprises transform themselves over the last five years, but experts agree that the market is entering something of a second wave, both for public cloud and private cloud services built and hosted in corporate data centers. The cloud market will accelerate faster in 2017 as enterprises seek to gain efficiencies as they scale their compute resources to better serve customers, says Forrester Research in a new report.
"The No. 1 trend is here come the enterprises," says Forrester analyst Dave Bartoletti, primary author of the research. "Enterprises with big budgets, data centers and complex applications are now looking at cloud as a viable place to run core business applications." Forrester says the first wave of cloud computing was created by Amazon Web Services, which launched with a few simple compute and storage services in 2006. A decade later, AWS is operating at an $11 billion run rate.
Forrester found that 38 percent of 1,000-plus North American and European enterprise infrastructure technology decision-makers said that they are building private clouds, with 32 percent procuring public cloud services and the remainder planning to implement some form of cloud technology in the next 12 months. Also, 59 percent of respondents said they were adopting a hybrid cloud model.
Forrester offered the following cloud predictions for 2017:
Regional players complement 'mega cloud providers'
CIOs who initially elected to build private clouds may find themselves switching to public clouds as they realize just how time-consuming and costly the work will prove. Capital One shuttered private cloud efforts in favor of Amazon Web Services a few years ago, says its CIO Rob Alexander. "We recognized that we were spending a lot of time, energy, effort and management bandwidth to create infrastructure that already exists out there in a much better state and is evolving at a furious pace," Alexander says.
The global public cloud market will top $146 billion in 2017, up from just $87 billion in 2015 and is growing at a 22 percent compound annual growth rate. The lion's share of this growth will come from Amazon.com, Microsoft, Google and IBM, which have emerged as "mega-cloud providers," Bartoletti says. They are opening new data centers and making concessions, such as Microsoft's agreement to have T-Systems manage its cloud in Germany to meet data localization requirements. But the big players won't be able to service every unique request, which means smaller regional players will see an uptick in adoption in 2017. Bartoletti recommends: "Keep you options open and don't be afraid to use multiple providers."
Cloud cost containment
One popular theory is that CIOs will save money by investing in public cloud software, but that's not always the case. The fact that most CIOs leverage multiple cloud providers means enterprises are already waist-deep in complex cloud vendor management. Also, if companies leave public cloud instances running through the weekend when they don't need them, CIOs can actually spend more money than they did with on-premises solutions.