5 tips for working with data science interns
Interns want valuable experience, and with a little effort, an internship can become just as fruitful for your department as it is for their resume. Here are five tips on how to get the best out of your data science interns.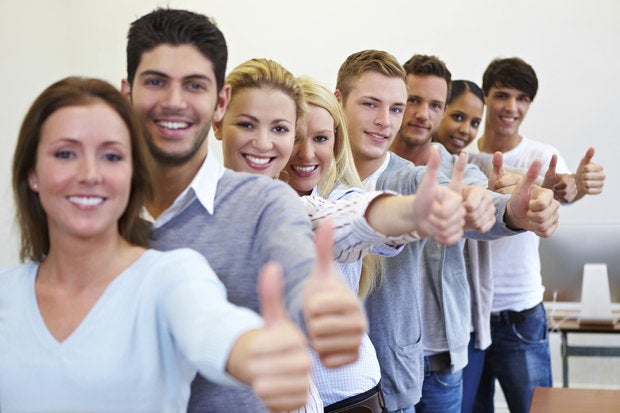 Data science is quickly becoming a vital skill as more companies scramble to capitalize on the hordes of data they can collect on clients and customers. Naturally, as the demand for data scientists grows, more students want to break into the field, which means they'll be looking for internships. In fact, a recent McKinsey report study on big data found that, demand for deep analytical talent in the United States could be 50 to 60 percent greater than its projected supply by 2018."
Interns are a great way to bring new and innovative ideas onto the team, says Eric Frenkiel, co-founder and CEO of database startup, MemSQL. "Because interns come to data science with a fresh set of eyes, companies can use this perspective to their advantage by working closely with interns to develop and test new hypotheses."
But how can you best use these entry-level data science grads so that they not only gain valuable experience, but also help improve your business? Here are five tips to get the most out of data science interns, and to make sure they walk away with a great learning experience in the process.
Consider their background
Students can bring a fresh perspective to the workplace, especially because they are generally in -- or just out of -- school. Therefore, you can expect interns to be well-versed in the latest technology and resources in the field. Look at what they are studying to figure out how to use them best, because not every data science intern has a background in IT or computer science. In fact, data science spans across nearly every discipline in different ways, and that can benefit your company.
"People from backgrounds that emphasize modeling techniques, such as finance or physics, often translate well to data science because they tend to have a practical intuition and are wired-up to solve data science problems. This means they can immediately become productive on pure data science tasks, but they will also bring ideas from their respective fields that might be relevant to data science but have not appeared there yet. Looking for these kinds of backgrounds from the start sets everyone up for success," says Ankur Goyal, vice president of Engineering at MemSQL.
Give them high-concept problems to work on
If you've ever had a bad internship, you know how discouraging it can be to get stuck sorting mail or doing grunt work that your superiors don't want to do themselves. Interns aren't there to get your coffee and drop packages off at UPS, they're there to learn and gain valuable experience. Besides, using interns for busy work is just as detrimental to your department as it is to the intern's experience. Putting an intern to work -- real work -- can benefit you just as much as it can benefit them. So don't shy away from giving data science interns complex problems to work out, you never know, they might see something you don't, Goyal says.