5 Apple TV fitness apps to get in shape on a budget
There are tons of streaming TV apps, but I'm on the hunt for a streaming workout app that won't cost a fortune.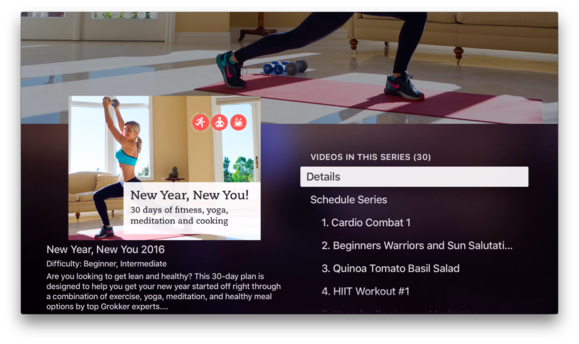 Grokker has a weird name, but a great selection of workout routines.
DailyBurn is the old faithful of streaming workout services. It supports basically every set-top box platform, from Apple TV and Roku to FireTV and Samsung's Smart TV. Wherever you go, DailyBurn will be there. Its videos are Beachbody-esque, but with less intense options for beginners, plus yoga and Pilates programs. You can filter workouts by difficulty, length, or program type. I did the Pilates Phase One series and found it to be almost as instructionally helpful as an in-person Pilates class can be, with tips on posture and ways to modify exercises to make them easier or harder. There's also a live 30-minute class every day for the full gym experience. All that costs $13/month, and you can check out classes for free with a 1-month triall. But there's no way to schedule workouts like Grokker or save them for later, like Cody.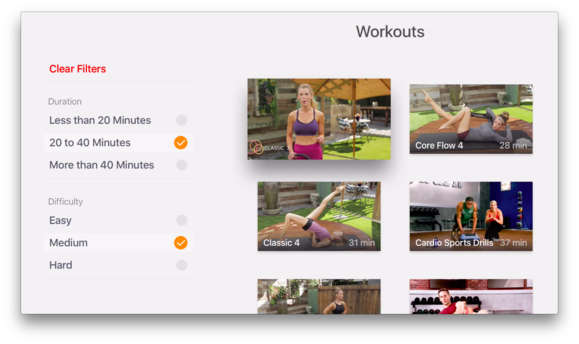 Picking a workout video from hundreds of options is easy with DailyBurn.
Cody is the priciest of all the apps, because you don't pay per month, you pay per fitness plan. Say you want to do a 30-day Pilates Slimdown program. That'll cost you $40, and comes with 30 days of videos (including inspirational rest day clips) that you can keep for life, plus Cody supports offline downloads for watching workouts on your iOS device while traveling. If you're looking for a cheap fitness app, Cody isn't it—though the cost depends on which plan you pick, and plans do go on sale from time to time.
But I like the plan approach, because instead of jumping from yoga to weightlifting to Zumba or whatever else strikes your fancy, Cody forces you to stick with a program, which is the only way to achieve real results. There's also a social networking aspect on the Cody iOS app where you can post about your progress and chat with others about their own.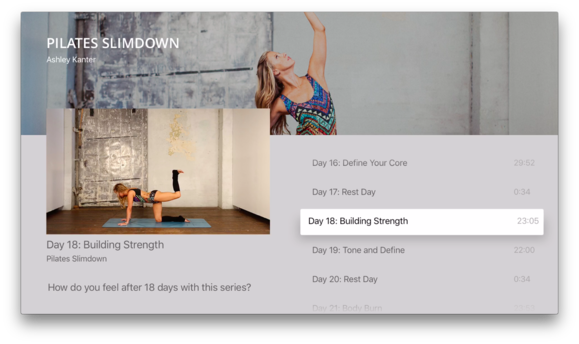 Cody's plans encourage you to stick with your exercise, and offline viewing makes that easier.
The verdict
Cody's selection of plans, high-quality videos, and offline viewing capability put it at the top of my list, but the up-front cost (without a free trial option) isn't ideal. DailyBurn is a solid runner-up, because its filters and selection of videos offer something for everyone, and the price is right. If none of the tvOS fitness apps appeal to you, you can always use the Apple TV YouTube app to find the workout videos you already use, or AirPlay videos from your Mac or iOS device's web browser to the TV. Both are decent, if inelegant, solutions.
I haven't yet found my holy grail of tvOS fitness apps, but at least I don't have to brave the frigid winter air or risk slipping on a patch of black ice just to get some exercise.
Previous Page 1 2 3