4 ways technology has changed recruitment -- for better (and worse)
Technology has influenced and changed the way recruiters and hiring managers do their jobs. Here are 4 ways tech is already impacting the hiring process.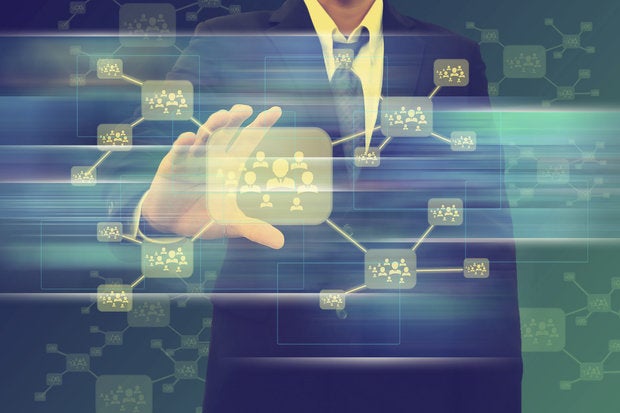 From professional networking sites and job boards to online applicant systems, technology has revolutionized recruitment, profoundly changing how employers and recruiters find potential candidates. For example, applicant tracking systems and new AI software can help HR departments manage the massive influx of resumes they receive daily, says Michael Fauscette, chief research officer at G2 Crowd, a business software review platform. But, while technology can offer easy solutions, it often has a way of creating new problems in the process.
"The new AI-powered systems can do a great job sorting through candidates, but the risk is that non-traditional candidates or candidates with unusual experience that might be a very good fit could fall through the rules-based system, even one that learns and improves with 'experience'," he says.
While applicant tracking systems might be the most obvious way technology has impacted recruitment, it has changed far more behind the scenes. Here are four ways technology has changed recruitment forever, and how the industry has had to adapt.
Data overload in recruitment
Businesses can't get enough of big data - and it's certainly valuable in recruitment - but there is such a thing as too much data. And, considering that IDC predicts big data and analytics will grow from $130.1 billion in 2016 to over $203 billion in 2020, it doesn't look like companies will start taking a more minimalist approach anytime soon.
"More data is not always a good thing if you don't know what to do with it. They say knowledge is power, but in the wrong hands or with the inability of how to use that knowledge, it can be detrimental and damaging," says Jeff Mills, director of solution management and talent acquisition at SAP SuccessFactors, a company that offers software for human resources.
More data means more confusion, allowing tiny details to "skew process and drive people to take action on things that don't matter, while ignoring the real underlying problems with the recruiting function."
And, as Fauscette points out, analytics and AI are only getting "more intelligent," with some systems so finely tuned that they can boil a pile of resumes down to one applicant who will be the best fit. As these systems grow and evolve into more sophisticated platforms, they're only getting more complex to maintain.
That's why Mills suggests hiring a data scientist or analyst to help make sense of the information, and to maintain the software and hardware used to collect and store the data. Otherwise, businesses run the risk of finding themselves with more data than they know what to do with, which can create more chaos and waste resources.