12 apps we're dying to have on our new Apple TV
Rumor has it that an Amazon Video app is coming soon to the Apple TV. Well, that's a start.
Twitch
Gaming is a new focus for the fourth-generation Apple TV, so it's surprising that a Twitch app is not available yet. Well, considering Twitch is now owned by Amazon, maybe it's not that surprising. There is an unofficial client to watch Twitch streams on Apple TV, though. It's called UnTwitched.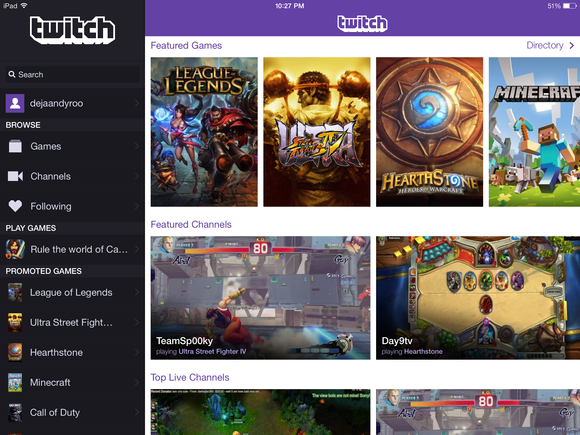 iDevices
The Apple TV is compatible with HomeKit devices... sort of. You can use the Apple TV to relay commands from your iPhone to the devices when you're outside your network, but there are no great HomeKit apps available yet. An iDevices app to control all the HomeKit gadgets in your house seems like a good way to start.
Nest Cam
Another possibility: the Nest Cam, formerly Dropcam, is a security camera that records your home and broadcasts the video in HD, so what better way to keep an eye out than on your TV? The Nest Cam could be recording the kids' room, for example, while you're downstairs watching what's going via the Apple TV.
Tinder
Want to make your dating life into a spectator sport? The unofficial Fire for Tinder app helps you broadcast the popular dating app on the Apple TV. It's only a matter of time before the official Tinder tvOS app helps you get a second, third, and fourth opinion on potential paramours.
Can I Stream It?
Are you in the mood to watch a specific movie or TV show? The iOS app, Can I Stream It?, will search through Netflix, Amazon, Hulu, HBO, iTunes and a bunch of other digital services to help you find it. With Apple TV's Siri integration not being the best right now, Can I Stream It? for tvOS could make the search experience a lot better.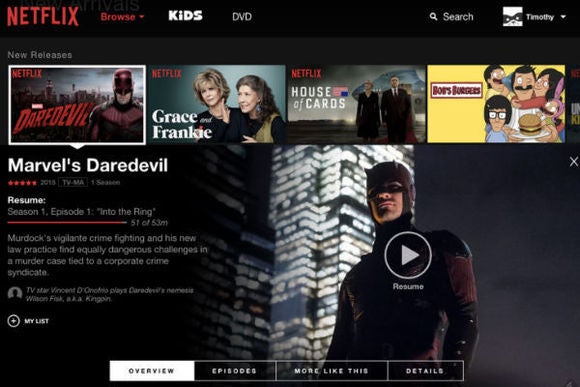 Credit: The Verge
Google Play Music

If you subscribed to YouTube Red, the new ad-free service with background playback, you might want to check out Google Play Music. A YouTube Red subscription also grants you access to Play Music, Google's version of an Apple Music-like streaming service.