10 principles of a successful IoT strategy
Former Amazon executive John Rossman says these 10 principles can help leaders successfully approach the internet of things.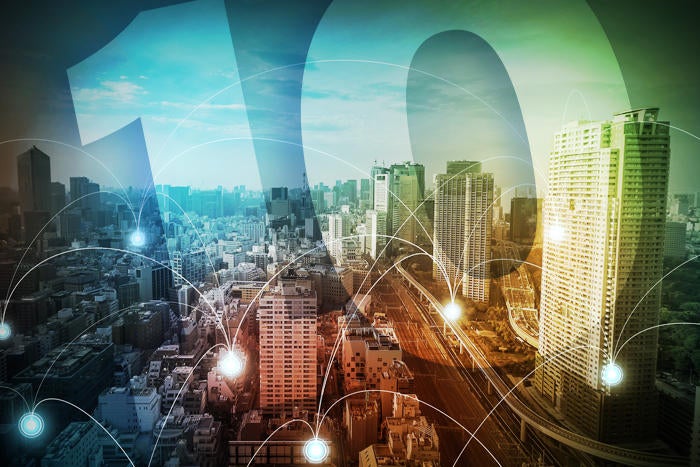 The internet of things (IoT) presents an opportunity for enterprises to rewrite the rules of their industry. The potential upside is massive: According to research firm Gartner, there will be nearly 20 billion devices on the IoT by 2020, and IoT product and service suppliers will generate $300 billion+ in revenue.
By bringing together sensors, connectivity, cloud storage, processing, analytics and machine learning, IoT may well transform countless industries, from healthcare to manufacturing to utilities, transit, government and more. But IoT is still in its early days. Creating and executing an IoT strategy for your organization is no mean feat, says John Rossman, author of The Amazon Way on IoT: 10 Principles for Every Leader from the World's Leading Internet of Things Strategies.
Rossman, who spent four years launching and then running Amazon's Marketplace business, and who was also ran Amazon's Enterprise Services business, initially set out to create a specific roadmap to help companies approach IoT. But in the course of developing the book, he realized that methods are highly situational. Principles, on the other hand, provide vision that allow leaders to develop an IoT strategy customized to their unique needs.
"I think of IoT in layers," Rossman says. "In one way, it's the technology component, the sensors that are connected to cloud computing and analytics that are able to make optimizations that go back out to devices in the field. On the next level, it's really the use case that can be enabled. Whether its consumer or more industrial and business-to-business scenarios, there's a set of developing use cases that come up. At the third level, it's really the business models that can be developed, morphed and changed because of these insights and the ability to be always on."
Rossman recommends that business leaders focused on IoT think of it as a journey, not a single step.
"You don't implement IoT," he says. "This is an ongoing portfolio or program or overarching strategy for a company. It's a journey: how IoT is impacting your industry, where investors are going, where competitors are going."
Here are the 10 principles Rossman believes you should take into account when developing your IoT strategy. "They aren't all applicable to every company, but they do need to be contemplated," he says.
IoT principle 1: Obsess over customer experiences
First and foremost, Rossman says, pursue IoT projects only if you're obsessed about your customers, their experiences and how you can use connected devices to solve their problems.
"Connected devices and sensors give yet another vehicle to improve the customer experience," he says. "If it improves the customer experience, that's probably enough business rationale to proceed with it. Figure out how to monetize it afterward." Leaders start with the customer and work backward, Rossman says, and they work tirelessly to earn and keep customer trust.