1 in 2 APAC CFOs decide based on intuition: Epicor
Doing so might negatively affect a company's business performance as it results in potential for mistakes and missed opportunities.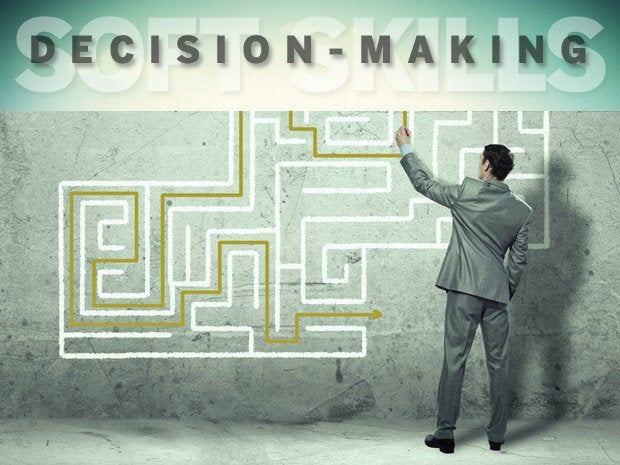 Nearly half (46 percent) of the CFOs in the Asia Pacific (APAC) region are still relying on their "gut-feel" and instinct to make business decisions, according to a recent study by Epicor Software.
The research painted the picture of a fast-paced financial environment where a CFO's ability to make quick, accurate decisions is key to business performance. Out of the 49 percent of the respondents who cited increasing profits as their top business objective in 2015, only 44 percent of them said that decisions are often made opportunistically to exploit situations as they arise.
Besides that, the study found that only 37 percent of the APAC CFOs had good visibility of their company's financial information. Financial information includes the company's overall and business unit performance, product line performance and profitability, sales and labour costs, sales forecasts, raw material costs and customer profitability.
"CFOs are typically presented with data on the various aspects of their business, but do not have the capabilities to analyse and access the insights to make informed business decisions. The challenge is compounded as a result of more data sources, channels of data collection, numerous and complex business models, as well as the increased global nature of the business and reliance on external partners," said Craig Charlton, Senior Vice President of Asia Pacific Operations, Epicor Software.
Despite the wide availability of specialist business systems and applications, 67 percent of the respondents said they still rely on Excel spreadsheets to gain access to data. "This could be because their outdated financial applications and systems are unable to collate and analyse the enterprise's resources," explained Charlton.
He added that another reason for the use of Excel spreadsheets as opposed to specialist business systems could be due to the myth that it is better to invest in people resources than technology. "Organisations with such belief place value in having a team of analysts pouring over data to deliver analysis and information. However, doing so takes time, which prevents the business from receiving timely insights."
The study also revealed that 53 percent of the respondents made decisions collectively by involving other business units. "CFOs thus need to be able to collaborate with other business units, and access data from integrated information sources. Without that, CFOs are relying on intuition or delaying their decision making altogether, resulting in the potential for mistakes, missed opportunities, lost profits and even taking the business in the wrong direction."
"To meet today's business needs, organisations will require a modern financial IT infrastructure that delivers the right data, to the right people, at the right time, leaving the CFO to collaborate and be confidently opportunistic. At the same time, they need a solution that simplifies collaboration with customers, suppliers, and partners."