Ashley Madison hack linked to suicide, spam, and public outrage
The Ashley Madison hack remains in the news as the stop source for gossip, outrage, spam, and marketing.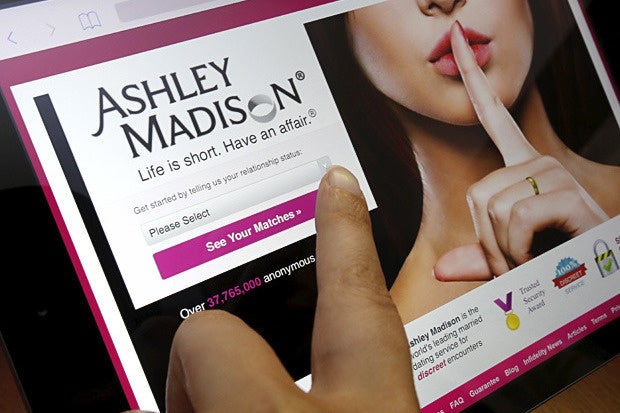 Credit: REUTERS/Chris Wattie
Last Tuesday, Impact Team, the group that claimed responsibility for the hack of Avid Life Media (ALM) in July, released the first of three different archives containing ALM data, including customer records, financial records, internal documents and records, source code, and the CEO's email spool.
ALM is the company behind the adult playgrounds of Ashley Madison, Cougar Life, and Established Men.
In July, Impact Team said the company profits on the pain of others, and warned that if Ashley Madison and Established Men were not taken offline, they would release the compromised records to the public. They made good on their promise, and the last seven days have been chaos.
A public hunt for high-profile people:
Jeff Ashton, the prosecutor during the Casey Anthony trial, admitted that he had an account on the affair website last week, and issued an apology to his wife and kids. He said he was curious and registered for a paid account to see how the site worked, but denied actually having an affair.
Josh Duggar, a reality TV star that was already in hot water over molestation charges from his teenage years, was also discovered among the ALM client lists. Duggar had paid for an "affair guarantee" on Ashley Madison. Once the story spread, he issued an apology that stated in part that he was the "biggest hypocrite ever." Duggar was known for promoting faith and family values.
Hamza Tzortzis, a well-known British Islamist preacher, was also found in the ALM client lists, but denied that he ever used the service. His claims have led some to speculate that he was one of several people who were found in the ALM client roster, but who were likely registered by other people.
Ashley Madison only verified paid subscriptions, but anyone was able to register on the website with whatever information they provided. However, critics pointed out that Tzortzis' financial details were also in the leak, calling his public response on the matter into question.
An interesting aside in all of this mess, more of a personal observation really, is that on one hand, there are privacy advocates promoting the hunt for high-profile individuals – while seemingly ignoring the fact that 37 million people had their privacy violated last week. Does the right to privacy go away if someone cheats on their spouse?
A brief statement:
In a statement, Ashley Madison said that the complete wreaking of the company by Impact Team isn't an "act of hacktivism, it is an act of criminality."
"It is an illegal action against the individual members of AshleyMadison.com, as well as any freethinking people who choose to engage in fully lawful online activities. The criminal, or criminals, involved in this act have appointed themselves as the moral judge, juror, and executioner, seeing fit to impose a personal notion of virtue on all of society."