Women CIOs say visibility is key to closing gender gap
Women CIOs from Starwood Hotels, Ford and PwC credit their success to increased visibility, empathy and motivational leadership.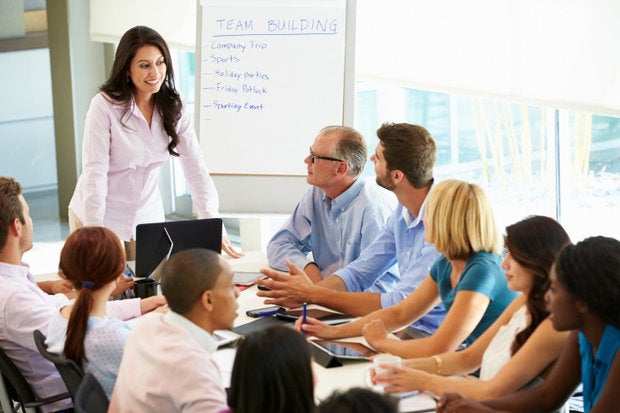 NEW YORK -- Early in her career, Martha Poulter recalls telling her boss that she was interested in a promising new position that had opened up at her company. But her boss demurred, saying that that he wouldn't consider her because she was never in his office and he had no idea how it is that she did her job. Stunned, Poulter, now the CIO of Starwood Hotels & Resorts Worldwide, says the exchange taught her that the importance of meeting regularly with managers to gain their trust
"He didn't see the man behind the green curtain," says Poulter, speaking on a #CodeConnect panel of women CIOs last week. "Was it me, or was it somebody else? That's the best experiential advice I got: Be transparent about the what and the how [of how you do your job]."

Speaking on a #CodeConnect panel are, from left to right, Elizabeth Ames, Martha Poulter, Sigal Zarmi, Marcy Klevorn.
Poulter says her male staff never miss an opportunity to show her what they're working on and how they overcame their challenges. Her female staff, however, are largely invisible. "The women could be dead under their desks -- I never see them," she lamented. She said women have a tendency to keep their "heads down," working hard to solve problems. Consequently, the path they take to achieve successful outcomes isn't always clear, sowing doubt among superiors. "At senior levels, trust matters," she says. "You don't see your boss all of the time, so they have to trust you."
Overcoming gender bias, 'likeability penalties'
The anecdote underscored one of the challenges women must overcome as they advance in their careers, particularly in IT, where conscious and unconscious biases have become institutionalized. Such biases continue at higher levels in organizations, where the assertive actions men employ to demonstrate good leadership can be viewed as "aggressive" or "bossy" when conducted by women. As a result, women in peer leadership roles suffer a "likeability penalty," says panel moderator Elizabeth Ames, senior vice president at the Anita Borg Institute for Women in Technology.
Marcy Klevorn, CIO of Ford Motors, says that while she has heard the "aggressive" feedback before, she focuses on helping senior leaders at the automotive company grow the business, which helps them gain confidence in her. She says motivational leadership, mixing empathy and compassion, has allowed her to operate successfully in various roles at the company over the past 32 years. Klevorn, who has an master's of business administration, began her career at Ford in marketing, and added skillsets along the way that have helped her "connect the dots for the company."