With influx of IPO cash, what is Snap's next move?
Analysts expect company behind Snapchat will focus on acquisitions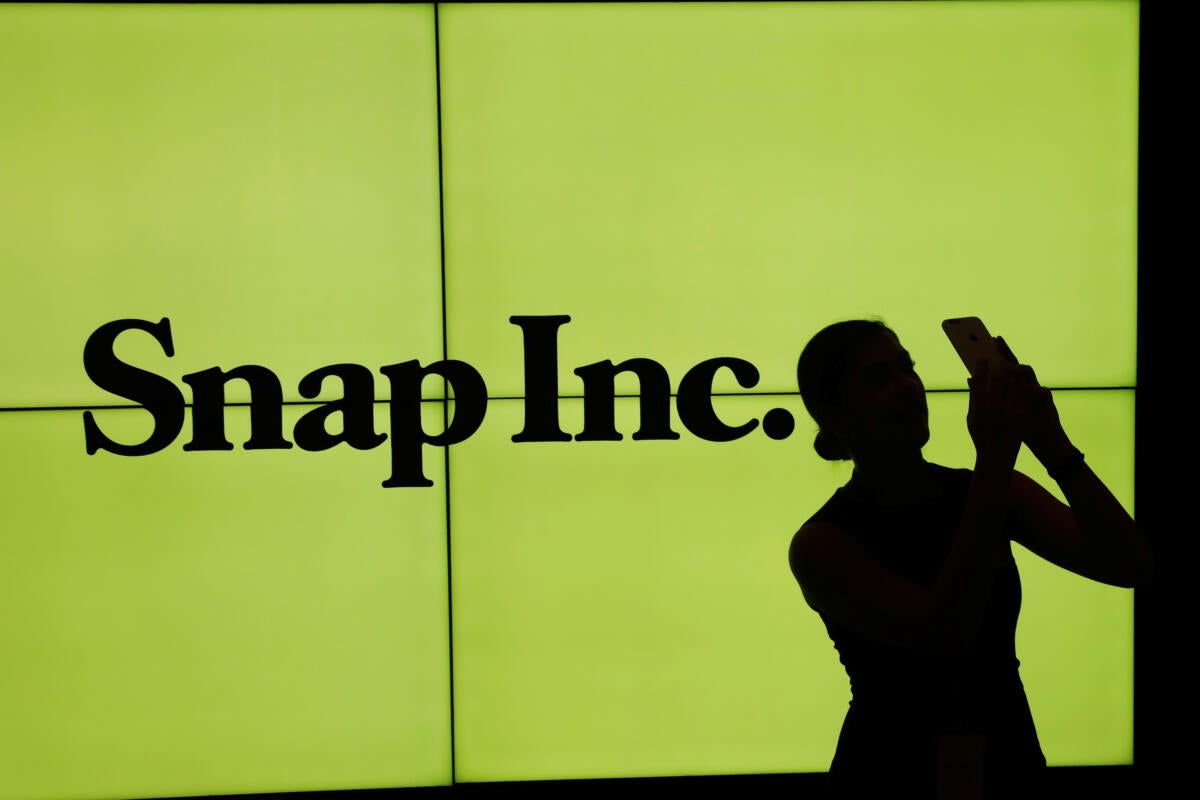 With Snap Inc. riding a successful IPO this week, company executives likely are calculating what to do with the money that's pouring in.
The most likely gambit: Looking to make key acquisitions to keep Snap near the top of the social networking world.
"Snap will need to make acquisitions and invest in new experiences so that when they're no longer the next big thing, they can buy or roll it out themselves," said Patrick Moorhead, an analyst with Moor Insights & Strategy. "This is how Facebook insulated itself with WhatsApp, Instagram and their new in-house video features."
Snap is the California-based company behind the popular self-destructing pictures and video app, Snapchat. The messaging app, launched in 2011, has gained a massive and loyal following among teens and young adults. And that popularity helped Snap pull together a widely successful initial public offering.
Snap began trading on the New York Stock Exchange yesterday, opening at $24 a share, which was above its $17 offer price. It quickly jumped to $25 a share after that. At mid-afternoon Friday, the company's stock was trading at $27.10.
By comparison, Twitter was trading at around $15.70 a share, while Facebook was at $136.85.
This is the first tech-related IPO to garner this much excitement since Twitter went public late in 2013.
Snap's initial offering of 200 million shares has given the company a value of $23.6 billion.
With that in mind, just what should Snap do with the influx of cash?
"Grow," said Jeff Kagan, an independent industry analyst. "Grow through acquisitions. Grow through new technology. Grow through hiring more people. Grow through partnering. Grow. Grow. Grow
"They must be a different company a year from now," added Kagan. "They must continually be a different company. They must continue to evolve -- through their own knowledge and through acquisitions."
Judith Hurwitz, an analyst with Hurwitz & Associates, said now is the time for Snap executives to sit down and plan where the company should be in a few years -- and then figure out how to get there.
"The company needs a well-thought-out acquisition strategy," she said. "I think Snap has to figure out where it wants to focus for the next two to three years to build revenue and, more importantly, profitability. The company needs a roadmap so it can figure out which companies it can buy to get them to their goal."
The Snapchat app has become a major social media force, grabbing valuable younger users, who seem to be moving away from Facebook.
According to Piper Jaffray Companies, a survey last fall of 10,000 U.S. teenagers showed that 35% called Snapchat their favorite social network, compared to 24% who said Instagram and 13% who said Twitter and Facebook, which tied for third place.