Why you need to create a social media policy
Social media can be a distractions at work, but it's not always a bad thing. Help your employees use social media to network, connect and learn from others in the industry.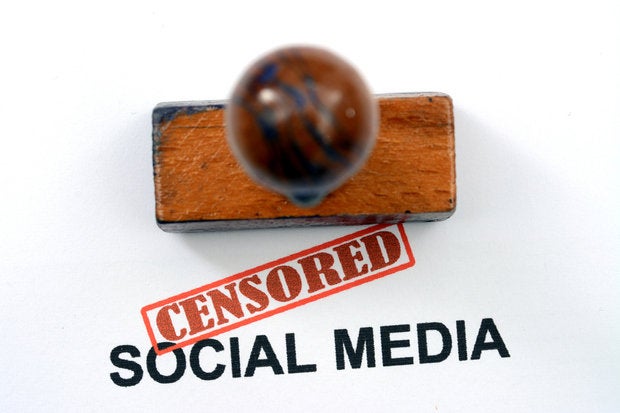 Whether it's Facebook, Instagram, Twitter, Snapchat or Reddit, chances are good that your employees are spending some time on at least one of these social networks during work hours. But before you run to IT and install company-wide web filters, there are a few things to consider about your employee's social media habits.
"Social media is more accessible than ever -- and it isn't going anywhere anytime soon -- so it's a great time for employers to get on board. If a company has a clear policy around social media usage at work and communicates those guidelines effectively, there should not be a need to block the sites, as employees will remain productive and engaged," says Tisha Danehl, vice president of Ajilon Professional Staffing.
Social media certainly can have negative effects on the workplace: Pew Research surveyed over 2,000 American adults on their social media habits at work and found that 56 percent of respondents said they felt social media distracted from the work they needed to do. However, if handled correctly, social media can have its place at work, without disrupting day to day business and even boosting engagement.
Blurred professionalism
Social media plays a part in your office culture. Thanks to sites like Facebook, the line between friendship and professionalism has blurred, according to Danehl. A study on social media in the workplace from Ajilon found that 51 percent of people are connected with their boss on some social media platform, which can point to a breakdown between work and personal lives. She notes that it can also lead to difficult situations if an employee gets upset about what others are posting, whether it's about the current election or just an opinion they disagree with.
And work-related negativity on social media is not uncommon.The Ajilon study found that 24 percent of respondents said that they had written a negative post about work on social media, 5 percent owned up to complaining about their boss and 5 percent also said they had complained about a client or customer. Danehl points out that situations like these can quickly become a PR nightmare or cause internal confrontations when an employee vents about work on social media.
Deborah Cohn, associate professor and director of professional enrichment at the NYIT School of Management says that in her research she's found the culture of social media can make it difficult for those who want to maintain professionalism at work and prefer some privacy.
"It can stressful for people who want to keep their home life and work life separate. For example, if you tweet about your day at the beach when you called in sick, and then you get caught, and get fired. Or you post pictures of your son's wedding and your co-workers wonder why they weren't invited," she says.