Why tech companies are uniting to fight Trump's immigration ban
The Trump administration's immigration ban has galvanized unparalleled opposition from tech leaders. However, many businesses that focus on the enterprise are still standing on the sidelines.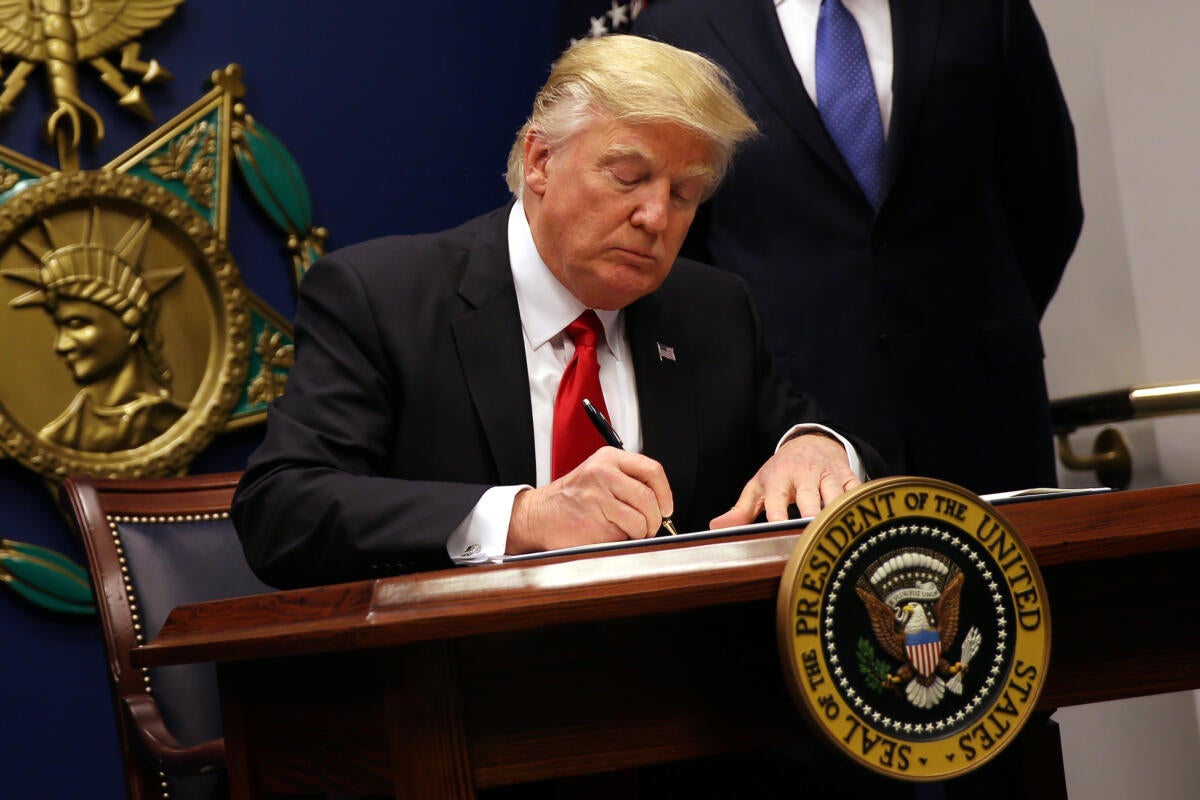 In less than a month since being sworn in as the 45th President of the United States, Donald Trump has struck an emotional chord with tech companies, generating an unparalleled unifying force of opposition. The Trump administration's executive order banning all people from seven predominantly Muslim countries from the entering the United States has created a rift between political and business interests, and one that many technology leaders consider a threat to their very existence.
A group of 127 technology companies last week filed an official friend-of-the-court brief in the lawsuits opposing the administration's executive order in Minnesota and Washington. Apple, Facebook, Google, LinkedIn, Microsoft, Snap and Twitter are all on board, but there are some conspicuous absences. Enterprise leaders IBM and Oracle haven't joined the effort and all of the major telecom and cable providers have held out thus far as well. Amazon was asked not to join the filing because it's a witness in the original lawsuit, according to Mashable.
Immigration is core to tech innovation
"Immigrants make many of the nation's greatest discoveries, and create some of the country's most innovative and iconic companies," the companies wrote in the filing, which makes an economic, moral and legal argument for how the executive order violates the Constitution. "Immigrants are among our leading entrepreneurs, politicians, artists and philanthropists. The experience and energy of people who come to our country to seek a better life for themselves and their children -- to pursue the American Dream -- are woven throughout the social, political and economic fabric of the nation."
The amicus brief came after a week of protests around the country and public outcries from technology's biggest stars including Facebook CEO Mark Zuckerberg, Apple CEO Tim Cook, Google CEO Sundar Pichai and Google co-founder Sergey Brin. Other members of tech's elite responded by matching donations to the American Civil Liberties Union. Starbucks Chairman and CEO Howard Schultz pledged to hire 10,000 refugees.
Technology companies have simply never taken such a public and unified stance against a U.S. government policy in the courts. In 2014, almost 150 companies sent a letter to the FCC in support of net neutrality rules. More than 20 tech leaders tried to revive efforts for immigration reform in 2013 by creating FWD.us and some technology companies issued public statements supporting Apple in its struggle with the FBI last year involving an iPhone use by a suspected terrorist in San Bernardino, Calif.
Technology leaders are no doubt hoping for better results this time around. Previous galvanizing moments for tech have largely failed. The FBI was eventually able to break that iPhone's encryption using a third-party tool, FWD.us has mostly sputtered and net neutrality rules are in serious jeopardy under the Trump administration.