What is gamification? Lessons for awareness programmes from Pokemon Go
Gamification is a way to reward people for exhibiting a desired behavior. It is not merely creating a game for people to play, nor making training a game. As Pokemon Go turns a year old, here are some of the things awareness programs can learn from the massively popular game.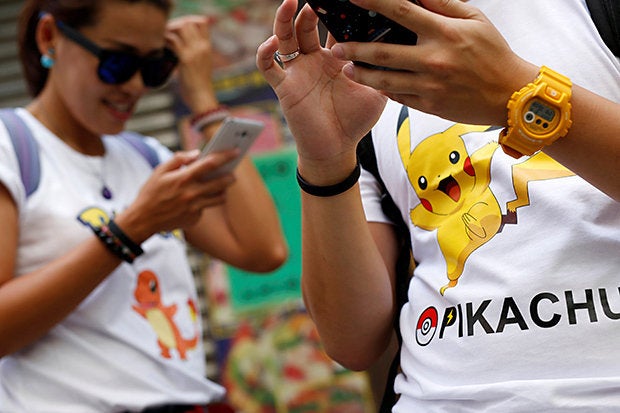 Credit: REUTERS/Tyrone Siu
Most people do not understand gamification, and inevitably vendors and people misuse the term and overuse it inappropriately. Gamification is essentially rewarding people for exhibiting a desired behavior. It is not merely creating a game for people to play, nor making training a game.
There are four required characteristics of a gamification program:
A defined goal with defined rewards
Well established rules on how to achieve the goal and rewards
Feedback as to where people stand in achieving the goals.
Voluntary participation
Pokemon Go demonstrates all of these traits and demonstrates what you should be looking for when vendors or your staff describe their gamification efforts.
Learning from Pokemon Go
The massively popular mobile game recently celebrated its first anniversary. While many people may want to discount it as a children's game, the reality is that it is major phenomenon. (Full disclosure: I admit to playing the game, and I concede that it is nothing more than a less than productive way to spend time. It also gives me a reason to get outside and explore cities.)
While it isn't as popular as it was when it was initially released, hitting a high point of 120,000,000 active daily users, the current estimate of 60,000,000 daily users is still more than impressive. Even more notable is that the game has taken in $1,200,000,000 in the first year. To give you an idea of the scale of revenue, the only companies that sell only security products or services that rival Pokemon Go revenue are McAfee and Symantec. Snapchat has less than half that revenue.
Given the sustained popularity, there is a great deal awareness programs that implement gamification efforts can learn from Pokemon Go.
At the moment, the only intended gamification of Pokemon Go is to encourage people to spend money within the game and at commercial partners. They put PokeStops at Starbucks and Sprint locations. Also to encourage people to use Sprint, they are allowing Sprint customers an hour early into the Pokemon Go Fest being held in Chicago in July 2017. However, most gamification is exploiting the phenomenon by third parties.
Many businesses that are within range of PokeStops purchase "lures" that can attract patrons, as well as Pokemon. Patrons are rewarded with the potential to catch more Pokemon by visiting, and ideally patronizing, the business. The desired behavior is patronizing the establishment, and the reward is the opportunity to catch more Pokemon.
Pokemon is also a great way to get people outdoors and exercising. A large part of the game requires that people travel to real world locations. To hatch eggs, which is a significant aspect of the game, people have to walk or bike at a pace that is not reasonable to achieve without physical effort. And people are generally rewarded for traveling faster through walking or biking. The game discounts distance traveled at speeds that might be achieved if traveling by car.