What is agile marketing and should you be sprinting to it?
Agile marketing, an adaptation of the agile software development methodology, is a real thing. If you have any doubt, check out what your competition is doing. Here are seven things you need to know about agile marketing.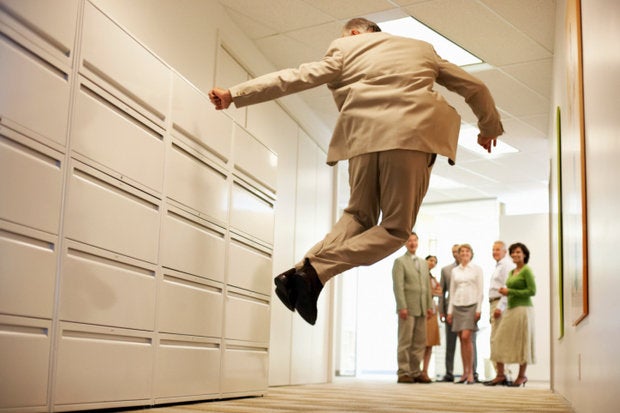 Agile marketing is hot. At the March 2016 MarTech conference in San Francisco, attendees buzzed about whether their marketing organization was "agile" or if it was still following the "waterfall'"process.
In short, agile marketing is now officially a thing. The benefits of achieving an agile marketing organization can be enormous — but the challenges in getting there can be equally big.
Hare the the top seven things you should know about agile marketing.
1. What is agile marketing?
Agile marketing is a process in which the marketing workflow is broken into smaller chunks and experiments, traditional silos between departments are removed, and customer and transaction data is shared across teams and disciplines.
The end goal is to rapidly respond to changing market conditions, new data and new forms of customer engagement with tightly focused, targeted marketing. Ultimately, agile marketing is about consistently and quickly delivering a superior customer experience across multiple channels.
"Agile marketing is about making organizations great at learning as much about their customers as quickly as possible," said Barre Hardy, associate partner, CMG, at the MarTech conference.
Or put another way: "Agile marketing is about communicating with your target audience, tailoring your marketing efforts to them, and adapting those efforts" as needed, as fast as possible, said David Lesué, creative director, Workfront, in the same MarTech session.
2. Where does the agile marketing concept come from?
Agile marketing is an evolution and adaptation of agile software development. The method of agile software development began nearly 60 years ago at IBM, when it was described as "iterative and incremental development," according to a 2003 article in the journal Computer.
Agile differs from more traditional waterfall software development techniques. Waterfall is a sequential design process in which after one stage is completed, developers move on to the next stage. The problem is, waterfall by its nature is the opposite of agile. If something doesn't work out in, say, the second stage, you have to go back and start over.
By the late 1990s, agile software development practices became more widely adopted. Agile software development "emphasized close collaboration between the development team and business stakeholders; frequent delivery of business value; tight, self-organizing teams; and smart ways to craft, confirm, and deliver code," according to Agile Alliance's website. Substitute code for optimum customer experiences and you have the gist of agile marketing.
In 2001, 17 software developers collaborated on defining their ideas and approaches for agile software development. The result: the Manifesto for Agile Software Development, built upon 12 principles.
3. When did marketers start practicing agile marketing?