What company execs can learn from Trump's tweeting
What CEOs need to do to protect themselves and the enterprise whether they are working from the office, at home, or on travel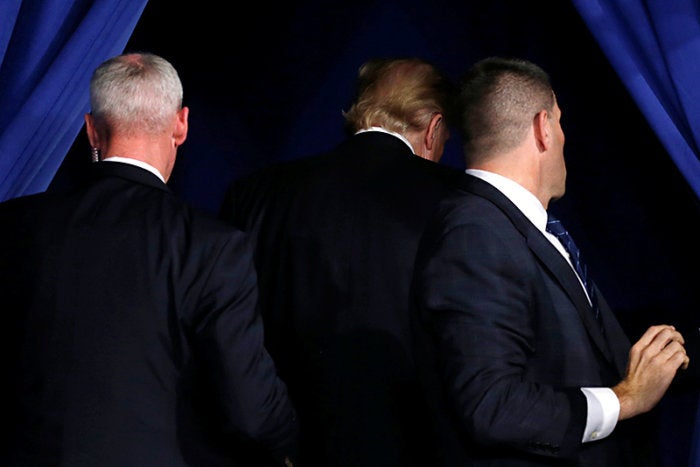 Like him or hate him, there's no debating that President Trump loves to tweet. What is up for debate, though, is whether his tweet storms will complicate what is already stressful work for the Secret Service.
Enormous effort goes into protecting the President and his staff from hackers, and any tweets that could be deemed argumentative, hostile, or reactionary could elevate the risk of a targeted cyber attack on the White House.
In the same way, executives at major enterprises also need to be cautious in how they choose to represent the company through social media.
This type of security, said Larry Johnson, ex Secret Service agent and CSO of CyberSponse, is not just protecting the individual. Whether it's the Secret Service or the security team, "They're protecting the company, the country, the assets."
"The Secret Service protects the office of the President, and social media falls over into their role. No matter what the president says, the Secret Service is protecting that office," Johnson said.
What the President or the CEO or any other executive says on social media has an enormous impact on the security of much more than a Twitter account.
When it comes to social media, it's not the outgoing messages that are most concerning. "It's the inbound," said Johnson, "what is being said about what he's saying that could pose a threat. They have to check every threat out. They have to do the due diligence."
That's why it's important for enterprises to have a social media process policy. "There are threats from employees, disgruntled employees, competitors posing as employees, so you really don't want to say anything without it having gone through quality control," Johnson said.
Even though a lot of larger companies have social media policies and the CEO usually abides by the company policy when using it, some executives use social media for different reasons. "Once you use it, there is more opportunity to entice hackers, competitors, resistors," Johnson said.
Because online presence can invite engagement with bad actors, it's very important to have a process. "You're always in fear that you're saying the wrong thing online, so there has to be quality control, a piece of the organization where a profession looks at things before they go out and determines that there's nothing controversial that invites a firestorm."
The responsibility of the executive is to always protect the company's reputation. "Social media," said Johnson, "is at the forefront. They don't want an attack or a network intrusion."
John Wheeler, research director, security and privacy, Gartner said, "Executives simply need to use good "common business sense" to protect themselves from cybersecurity threats at work."