Twitter stock jumps on report that CEO is on way out
Growth slows and Instagram passes Twitter in number of users, placing CEO Dick Costolo under pressure.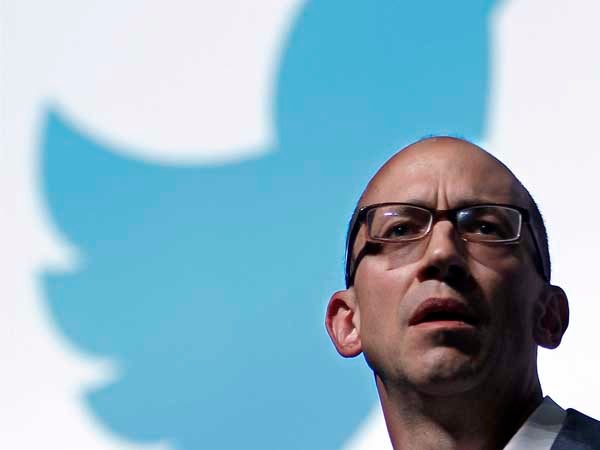 Twitter CEO Dick Costolo.
Credit: REUTERS/Eric Gaillard via Computerworld
After reporting slowing growth and getting passed by Instagram in number of users, Twitter's stock price jumped Tuesday on speculation that CEO Dick Costolo might be leaving the company.
CNBC.com reported Monday that Robert Peck, an analyst at investment bank SunTrust Robinson Humphrey, predicted that Costolo will leave the social network in 2015.
"We think there's a good chance he's not there within a year," Peck said. He also said there are "a lot of interesting candidates" that could take over Twitter's helm.
Twitter did not respond to a request for comment.
The prediction caused the company's stock to jump 3.6% Monday, reaching $38.43 a share. On Tuesday, the stock rose to $39.25 and then dropped to $37.79 by mid-afternoon.
Zeus Kerravala, an analyst with ZK Research, said he's not surprised that interest in Twitter spiked on even speculation that Costolo might be leaving.
"I know there's a lot of questions about his ability to run Twitter," Kerravala said. "If the company doesn't perform well or the company misses a couple of quarters, there will be tremendous investor pressure to oust him. If the company performs, he's OK."
Twitter, though it's increasingly used for political and social protest and company branding, has suffered from slowing growth.
In October, the company reported slower growth in active monthly users than it had in the previous quarter. In the quarter ending in Septembertt September, Twitter's monthly user base grew by 4.8%, to 284 million users around the world. In the previous quarter, however, the user base grew by 6.3%.
Earlier this month, Twitter received more unsettling news when photo-sharing site Instagram announced that its monthly user base had jumped 50%, taking its base to 300 million users.
With that leap, Instagram surpassed Twitter in number of users.
The company also shuffled several executives this year, with three different heads of product in 2014 alone. Daniel Graf, one of Twitter's head of products this year, was demoted in November and then left the company in December, according to re/code.
"There appears to be a lot of executives leaving for other companies," said Patrick Moorhead, an analyst with Moor Insights & Strategy. "Twitter has had a tough time compared to Facebook and that's what investors are fixated with. I think they're feeling mounting pressure from shareholders and employees."
Kerravala said it would help the company if Costolo leaves his top post. "Initially, it would be a good thing," he added. "But long term, it depends on who they bring in and if the slowing growth at Twitter is leadership related or more structural."