Trump's Muslim ban is a war on tech
Immigration has helped the U.S. tech industry, but it's not just self-interest that's causing the industry to fight the ban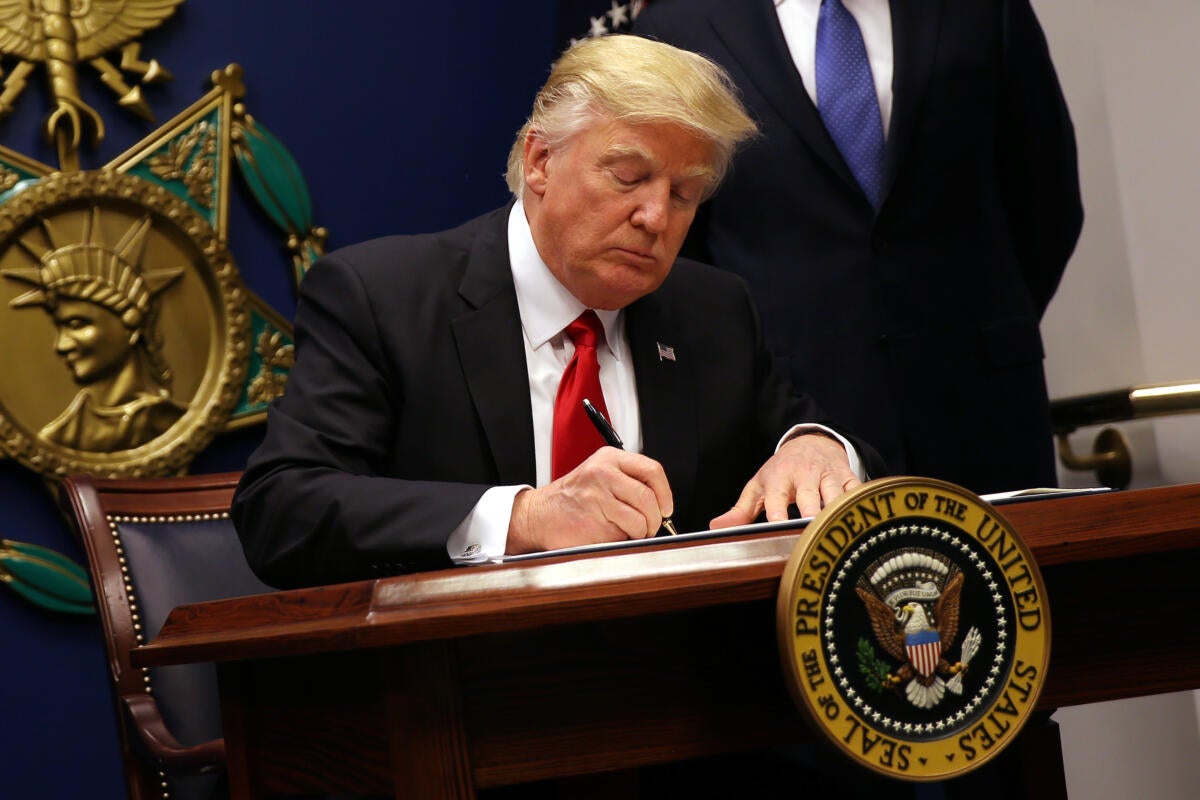 President Trump's ban on people from certain Muslim countries entering the U.S. is not just a war on the Constitution and on core American values; it's also a war on technology. And the technology industry is fighting back.
It's a well-worn cliché to say that we're a nation of immigrants, but one look at the tech industry shows how true that is. At every level, from top executives on down, immigrants have helped build the tech economy. Google co-founder Sergey Brin, who emigrated from Russia, participated in protests against Trump's Muslim ban, saying, "I'm here because I'm a refugee." Google CEO Sundar Pichai is an immigrant, as is Microsoft CEO Satya Nadella.
Microsoft says that 76 of its employees are from countries under Trump's ban, and the company has come out strongly against it, saying in a statement, "We believe the executive order is misguided and a fundamental step backwards. There are more effective ways to protect public safety without creating so much collateral damage to the country's reputation and values."
Google said at least 187 of its employees were affected and released a statement saying, "We're concerned about the impact of this order and any proposals that could impose restrictions on Googlers and their families, or that could create barriers to bringing great talent to the U.S." The company went well beyond that and set up a $4 million fund to fight Trump's executive order. The money will go to the ACLU, the Immigrant Resource Center, the International Rescue Committee and Mercy Corps. And after the Muslim ban was announced, the "Google doodle" on Google's home page was of Fred Korematsu, an American civil rights activist who had battled against the U.S. internment of Japanese during World War II.
From Lyft to Facebook to Apple, at Airbnb, Netflix, Intel, Twitter and beyond, the tech industry is nearly unanimous in criticizing the ban. Nearly 100 companies from technology and other industries filed a friends-of-the-court brief in support of a restraining order on Trump's decision to restrict the entry of visitors from seven Muslim-majority countries. Immigration is good for the industry because it helps bring the best and brightest tech talent in the world to the U.S. But in fighting the ban so publicly and vociferously, the industry is going beyond self-interest, because it faces blowback from Trump. Trump has repeatedly gone after companies that disagree with him, with serious consequences.
It's good to see the tech industry fight back against intolerance. As I wrote in my previous column, there's plenty else the industry can do, including refusing to cooperate with any effort to create a database of Muslims in the U.S. More than 3,800 tech professionals have signed a petition toward that end at Neveragain.tech. And Facebook, Apple, Google, Twitter, Uber, IBM and Microsoft said they won't work on it as well.