Trump tapped the viral anger over H-1B use
A President Trump will be in a powerful position to restrict temporary visa use, raising alarms in Silicon Valley and India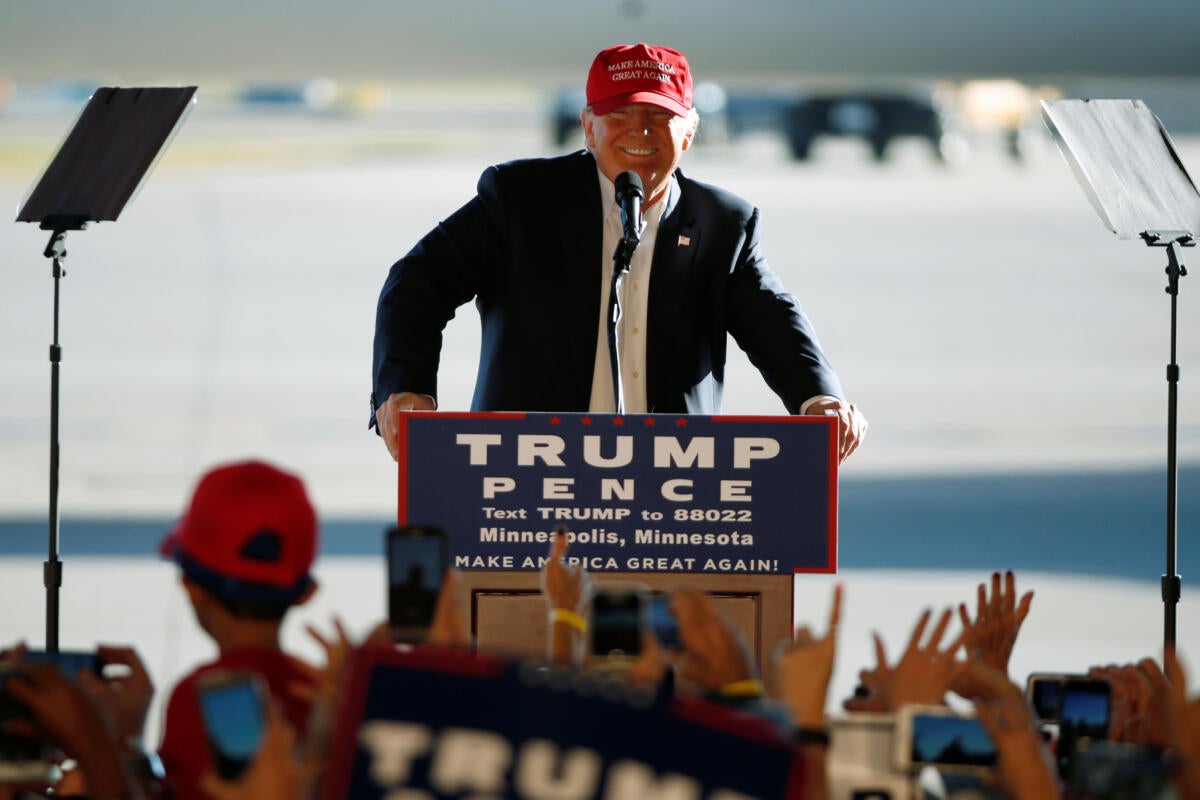 President-elect Donald Trump realized early in his campaign that U.S. IT workers were angry over training foreign visa-holding replacements. He knew this anger was volcanic.
Trump is the first major U.S. presidential candidate in this race -- or any previous presidential race -- to focus on the use of the H-1B visa to displace IT workers. He asked former Disney IT employees, upset over having to train foreign replacements, to speak at his rallies.
"The fact is that Americans are losing their jobs to foreigners," said Dena Moore, a former Disney IT worker at a Trump rally in Alabama in February. "I believe Mr. Trump is for Americans first."
Photo courtesy of Leo Perrero
Leo Perrero, center, a former Disney IT employee, is flanked by U.S. Sen. Jeff Sessions (R-Ala.), left, and presidential candidate Donald Trump at a Trump rally where Perrero spoke of his experience of being laid off last year after training his visa-holding replacement.
Trump teamed up with Sen. Jeff Sessions (R-Ala.) to draft an H-1B platform that makes the visa more expensive to use and protects U.S. workers from displacement. Sessions, who heads the Senate Immigration Subcommittee, was the first senator to endorse Trump.
Trump didn't raise the H-1B issue often in his speeches and during one debate appeared to waver in his support for reform, but for the most part, he was consistent.
Trump, in a speech last month in Ohio directed at millennial-age voters, called the outsourcing of jobs for "college-educated kids" a "tremendous threat."
"Companies are importing low-wage workers on H-1B visas to take jobs from young college-trained Americans," he said at this rally. "You've been seeing that and you've been hearing that. We will protect these jobs for all Americans, believe me."
As president, Trump might be able to work with a bipartisan group of senators who want to see H-1B program reforms. But any reform effort will face powerful and entrenched opposition in Congress from members of both parties. The business opposition will be tremendous.
Trump has not held office and has no real experience in working with Congress. There will be questions, doubt and skepticism about his ability to maintain his campaign resolve as president. Silicon Valley will fight hard, and if an H-1B bill leaves Congress and reaches the president's desk, the visa reforms will likely be aimed at India-based IT services companies that rely heavily on temporary visas.
A President Trump will have powers independent of Congress to change visa programs. The Optional Practical Training (OPT) extension, for instance, was created by executive order under the President George W. Bush administration and expanded by President Barack Obama.