Trump at risk of 'letting down American workers,' says IEEE-USA
Trump's time for H-1B action is closing fast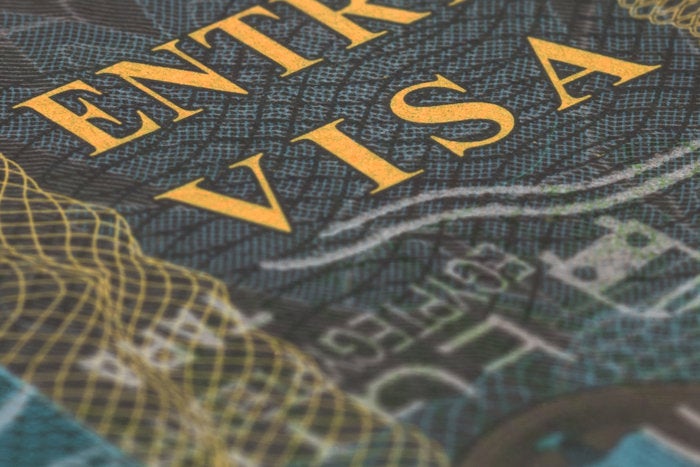 On April 1, the U.S. will use a lottery to distribute the annual allotment of H-1B visas. If history is a guide, a major portion of those visas will go to offshore outsourcing firms that move IT work overseas. Meanwhile, non-outsourcing firms -- especially those firms that may be hiring only one or two visa workers -- stand a good chance of losing the lottery.
President Donald Trump can change the system to favor smaller users of the visa, say critics of the program, but only if he acts quickly.
Trump has been critical of the visa program, and his administration is considering an H-1B visa distribution system that favors the "best and brightest." Although Trump's administration hasn't detailed how this might work, it would favor a random visa lottery distribution that gives priority to firms paying high wages, workers with advanced degrees and certain skills.
Although it's not yet clear what the new administration is planning, Trump has promised fast action. In November he said action on work visas would be a "day one" action by his administration.
The Trump administration "committed themselves to an H-1B reform plan," said Russ Harrison, director of government relations at the IEEE-USA. "I don't know if Mr. Trump is backing away from his commitment, but he made a promise to American workers to fix the H-1B system on his first day in office."
Harrison said his group didn't take the day one promise literally, but if Trump doesn't act soon he will miss the opportunity to change the lottery by April 1. That means that a major share of the annual visas will go to firms that offshore IT work.
"If the lottery goes off as it always does, he'll be letting down the American worker," said Harrison.
The random nature of the lottery encourages large offshore outsourcing firms to file as many petitions as possible. There are two H-1B caps. The U.S. sets 20,000 H-1B visas aside for advanced-degree graduates of U.S. schools, and the remaining 65,000 are available under what's called the base cap.
In 2013, a Computerworld analysis of H-1B data showed that offshore outsourcing firms received more than 50% of the visas allocated under the 65,000 base H-1B cap. That is almost certain to repeat in the 2018 visa allocation, which is decided in the first week of April.
This random lottery allocation system has created a lot of frustration, especially among small businesses seeking limited numbers of workers on a visa. For instance, Tenrec, a web development firm, filed an H-1B petition for lead developer who is a citizen of the Ukraine. The company didn't win and is part of a lawsuit seeking a change in how the visa distribution is run.