Tim Cook's first 5 years: Apple's CEO on failure and why he still believes in surprises
From Steve Jobs to the Apple car, Cook looked back at Apple's past and looked ahead to its future in a wide-ranging interview.
On failure
Cook has overseen five years of stratospheric growth at Apple, but he also takes credit for missteps during that time.
Apple Maps was a big one. The second was hiring John Browett to lead retail in 2012, a mistake that Cook quickly rectified by bringing on Burberry CEO Angela Ahrendts the following year.
"It's sort of a lonely job," Cook said. "The adage that it's lonely—the CEO job is lonely —is accurate in a lot of ways. I'm not looking for any sympathy. You have to recognize that you have blind spots. We all do. Blind spots move, and you want to not just have really bright people around you, but people who will push on you and people to bring out the best in you."
On Apple's future…and that car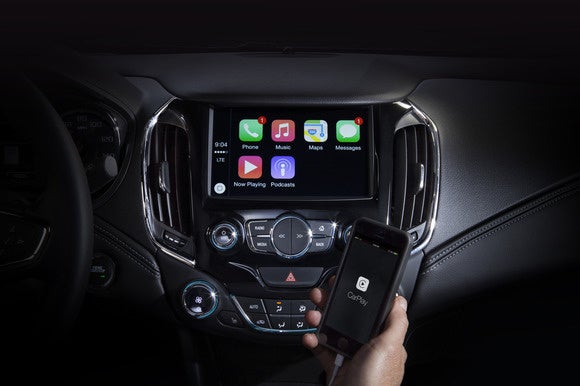 Apple has taken a lot of heat this year because of declining iPhone sales. The company doesn't break out Apple Watch sales in its earnings reports, but Apple's "most personal device ever" hasn't been the blockbuster product that some apparently expected it to be. But none of that bothers Cook.
"Every year isn't an up, you know," Cook said. "I've heard all of it before. And I don't subscribe to it because it's traditional thinking in a lot of ways: You can't get large because you are large."
Obviously Apple can't hinge its future on the iPhone, though Cook believes eventually every person in the world will own a smartphone and Apple could capture a huge share of that market. He pointed to services, the iPad Pro, and enterprise as areas of growth that Apple is optimistic about. Then there's that long-rumored self-driving car, which Cook refused to comment on, but vagely circled.
"Apple is the only company that can take hardware, software and services and integrate those into an experience that's an 'aha' for the customer," Cook said. "You can take that and apply to markets that we're not in today. There's not a limitation that we can only do that in the smartphone area or in the tablet or Mac or watch area."
Opening Siri up to third-party developers is a huge leap forward, and Cook hinted that more artificial intelligence work is happening in the background. Augmented and virtual reality are also areas of interest.
But if you expected the CEO of Apple to say anything substantial about unreleased products…well, you just don't know Apple.
"We've always viewed that people love surprises," Cook said. "We don't have enough anymore in our lives."