The 7 best project management mobile apps
For teams on the go, there's nothing like a top-notch project management tool to keep everyone productive.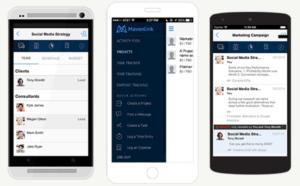 Integrations: Mavenlink integrations include Intacct, Salesforce, Netsuite, Jira, Quickbooks and Google Drive; it also offers customized integrations through its API.
Pricing: The team package is $19 per user per month for up to five users and $39 per user per month for the Professional package. A Premier package is also available (contact Mavenlink for pricing). All packages are paid in full annually.
Clarizen
Clarizen has robust, scalable PM software, available on Android, iOS, macOS, Windows and web platforms. It offers project portfolio management, project planning, document management, templates, resource management, change request and case management, social collaboration, task management, budget and expense management. Additionally, Clarizen offers webinars, live online and in-person training, email collaboration using Clarizen InterAct, risk management and Clarizen Panels.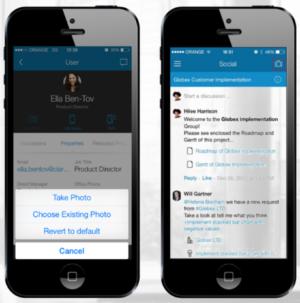 Integrations: Clarizen integrates with a host of leading platforms, including Excel, Salesforce, Google Docs, iCal Calendar, Active Directory Sync, Box, Chrome Extension, Holiday Loader, Google Maps, Outlook, Lotus Notes, Testuff, Intacct, Onelogin, Box, Jira and Digital Proofing.
Pricing: Clarizen pricing ranges from $30 per user per month for the Professional edition, which is suitable for small to medium businesses; $45 per user per month for the Enterprise edition, allowing some business rule customization for enterprises; and $60 per user per month for the Unlimited edition, offering unlimited customization for large business. All plans are based on a 36-month plan paid in advance.
Asana
Asana is available on Android, iOS, mac OS, Windows, and web-based platforms. It features bug tracking, budget management, time and expense tracking, resource management, and testing/QA management. Asana also offers dashboards and collaboration features, and webinar training for the app. With Asana a project leader can share projects with teams as well as with unlimited clients, vendors, contractors, third-parties and organization guests.
Priority support is available through premium plans that offer dedicated "Success Managers" who provide front-line support and help companies maximize use of the app to meet their needs. Project managers can use Asana to plan their day, visualize goals and milestones, set tasks and due dates, and communicate priorities, offers, central administration and billing. With Asana, companies can also manage their users, admins and configure authentication.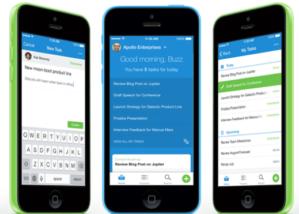 Integrations: Asana integrates with just about every platform out there, including Google Drive, Dropbox, Box, Slack, Evernote, GitHub, WordPress, Jira, MailChimp, Zendesk, Xendo and much more.
Pricing: Pricing for Asanaranges from a free subscription for teams up to 15 members, a premium membership at $9.99 per month per user, billed annually, and an enterprise solution (contact Asana for pricing).
With this impressive list of project management solutions, it should make it easy to find the right fit for your company's growing project, program, portfolio and company-wide business needs.
Previous Page 1 2 3