Target's CDO departure underscores C-suite tensions
The removal of Target's chief digital officer after only four months suggests that integrating new members into the C-suite can be a challenging, contentious enterprise.
Other signals, including Cornell's own admission that he and McNamara worked closely together, suggested McNamara's clout was growing at Target.
[ Related: CIOs mean business ]
In a March interview with CIO.com, McNamara said that he was focused on overhauling the supply chain to ship products directly from fulfillment centers, distribution centers and local stores to accommodate preferences for online and mobile ordering.
And in a corporate blog post published in late August, McNamara cited as part of his duties enhancing Target.com for guests, as well as offline-online experiences such as order pickup and digital marketing. McNamara's broad swath of responsibilities may have left little room for a digital chief.
Forrester Research analyst Nigel Fenwick says that Target may have realized it introduced friction where the IT and dot-com business were competing for resources.
"A lot of retailers realize they have to embed digital channels into store operations and vice versa so it's seamless," Fenwick says. "It will be interesting to see what they do over the next 12 months, in terms of their approach to digital as a transition."
A CDO with a big remit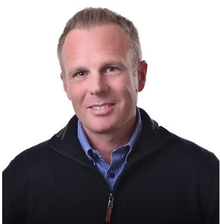 Edmunds.com in May named Philip Potloff as its first CDO.
As Target and other old-line companies try to weave digital capabilities throughout the fabric of their businesses they would do well to study the process and operational models of digital-to-the-core businesses. Such companies, which include Google, Facebook and Uber have embedded algorithms and analytics into their operating models, tend to pull together to achieve a common goal, Duncan says.
"They build in the capability to adapt quickly and responsively and they experiment and learn fast," Duncan says. "If something doesn't work they move on. That's a completely different dynamic from brick and mortar organizations that are trying to overlay digital services onto a traditional business model. It's a big disruption and a massive cultural shift."
Another example of an innovative digital-to-the-core business is automotive information publisher Edmunds.com, which in May named Philip Potloff as its first CDO. Potloff, who spent the last seven years at Edmunds.com in CIO and COO roles, says the move is an acknowledgement that the company has more work to do in digital.
Potloff is building chatbots, digital marketing software and other technologies intended to help the company better engage with consumers.
Although Edmunds.com also has a CIO and CTO, it doesn't appear to suffer from the same executive integration issues as Target and others. That's because CIO Stephen Felisan and CTO Paddy Hannon report to Potloff, which he says helps make the C-Suite dynamic more comfortable.
Having more "Cs" in the suite might make some leaders leery, but Potloff welcomes the help.
He says having a CIO who is focused on infrastructure and the data sets that power Edmunds.com and a CTO who is focused on customer-facing software and big data is crucial.