Speed to drive CIO agenda in 2017
Tech spending will increase a modest 2.9 percent in 2017.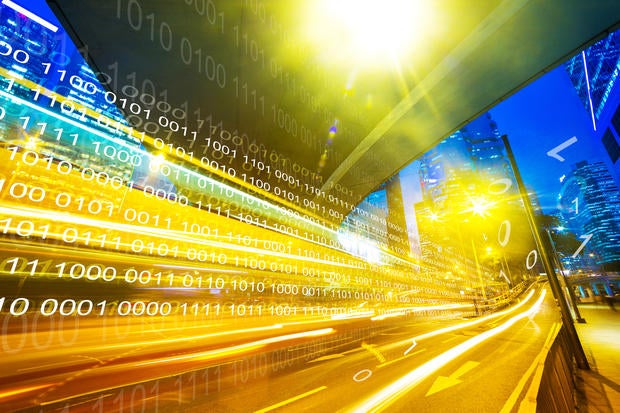 Think fast, CIOs.
It's time for organizations to move past the "false promise" of a bimodal approach to IT, which results in a divided tech department operating at two different speeds, according to research and advisory firm Forrester. Instead, CIOs need to push for enterprise-wide acceleration – and a comprehensive business technology strategy – to keep up with customers' appetites for new products and services.
"Gone are the days of stability and predictability. The business environment you operate in will change faster than ever in 2017. Many of these changes will be outside of your control, but your ability to anticipate and respond will make or break your success," Forrester writes in a research document focused on the evolving role of the CIO in 2017.
There won't be big budget boosts to accompany the flurry of change in IT, however. Forrester is forecasting a 2.9% increase in tech spending in 2017, and it cites weak economic growth and increasing uncertainties about the future as reasons for the unremarkable gains.
Here are some more highlights from Forrester's report, "Predictions 2017: CIOs Push For Speed Amid Volatility."
The fast pace of tech adoption among consumers isn't letting up
Consumers' intention to buy a new product or service when it first launches is up to five times greater than it was a decade ago, according to Forrester's numbers. In the coming year, technologies such as augmented reality (AR), artificial intelligence (AI) and internet of things (IoT) will be on the radar of tech buyers who are "perpetually open to the next big things," the firm says.
Old-school businesses can't hide from need for speed
In the business-to-consumer world, most CIOs are familiar with today's accelerated pace of change. But in the coming year, even the most conservative and traditional business-to-business firms will need to make operational changes that drive speed, Forrester says. It doesn't matter if these old-school companies are filled with legacy systems – or legacy staff. They're not immune to customer expectations of quickness and newness.
Expect to work with new people
Business and operational changes will lead to greater turnover among executive leaders, Forrester predicts. For CIOs, that means they'll be working with new partners inside and outside the organization. In particular, CMO turnover will hover around 30% next year, Forrester says, which means many CIOs will find themselves having to rebuild IT-marketing relationships.
Say goodbye to bimodal
In a bimodal approach to IT, teams pursue two different styles of work: one group is more practical, focused on improving systems that are predictable and stable; and one group is more innovative, focused on experimental initiatives to solve new problems. Forrester isn't a fan of this approach, which was conceived by rival Gartner. CIOs who pursued a bimodal strategy wound up creating separate groups working on segregated systems, and now they have to correct these "bimodal missteps," Forrester says in its report.