Retail CIO improves project management to push POS
Red Wing Shoes overcame several legacy technology and business process hurdles to modernize its antiquated point-of-sale software.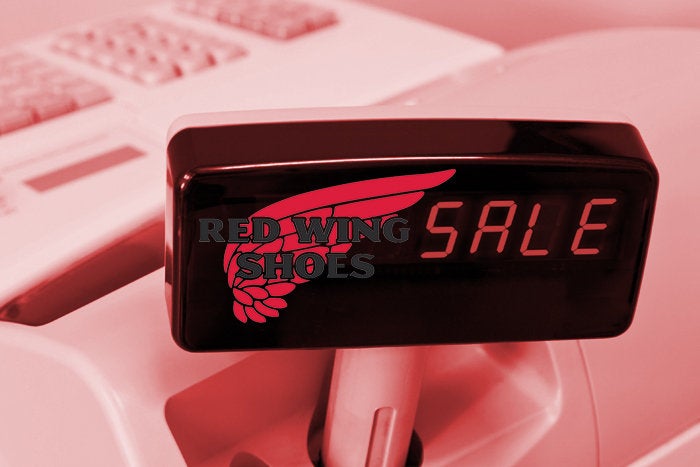 Point-of-sale (POS) system upgrades tend to rank right behind ERP overhauls in terms of complexity. Absent proper project management and data governance, the result is a serious IT headache. That's exactly the situation Marc Kermisch jumped into when he joined Red Wing Shoes as CIO in 2014.At the time, the maker of work boots and shoes was struggling to upgrade its 15-year-old sales system.
Red Wing Shoes
Marc Kermisch, CIO of Red Wing Shoes.
The POS system didn't allow Red Wing store managers to viewi data about product inventory in other stores. This became increasingly problematic as the retailer grew from 30 stores when the POS was implemented to more than 500 retail locations and 200 shoe trucks, essentially mobile retail sales vehicles. "It was like running hundreds of [independent] mini businesses," Kermisch tells CIO.com. "The system wasn't going to scale."
Modernizing POS systems is table stakes for retailers eager to embrace omnichannel, essentially the capability to get products to consumers from both physical and digital channels with as little friction as possible. Thanks to Amazon.com,of, consumers now expect to be able to get what they want whether they are ordering merchandise from a brand's website, through its mobile app, or from its physical location. Running a POS system in which stores don't know what products their peer locations have in stock presents a major roadblock.
Confronting the siloed POS quagmire
When Kermisch arrived, the migration to the new POS software, Oracle Retail Xstore Point of Service, which the vendor acquired from its 2014 acquisition of Micros, was in dire straits. IT was hamstrung by the 111-year-old company's legacy business processes and the project lacked proper oversight and data governance. It also suffered from minimal vendor management. "We didn't have rigorous testing and requirements that were critical to the organization hadn't been met," Kermisch says.
Recognizing the project would result in disaster -- it was slated to go live in April 2014 -- Kermisch slammed on the brakes to institute proper project management and governance.
Proper planning is critical for the success of such an implementation, according to Gartner analyst Joanne Joliet. "This includes developing a high-level strategy at the customer journey level and translating that into specific technical and functional requirements," Joliet says.
Kermisch began planning a pilot project, slated to roll out in April 2015 -- a full year after the launch date Red Wing had originally set.
But Red Wing's struggles continued as its began to weave Xstore into the company's legacy systems. Kermisch's team had to reconcile data on customers' order history between the Xstore POS and its Infor ERP, as well as the order and inventory management systems.