Retail CIO accelerates IT service delivery
Gap CIO Paul Chapman has reorganized his technology organisation and created a new IT operating model that emphasises collaboration and faster decision-making.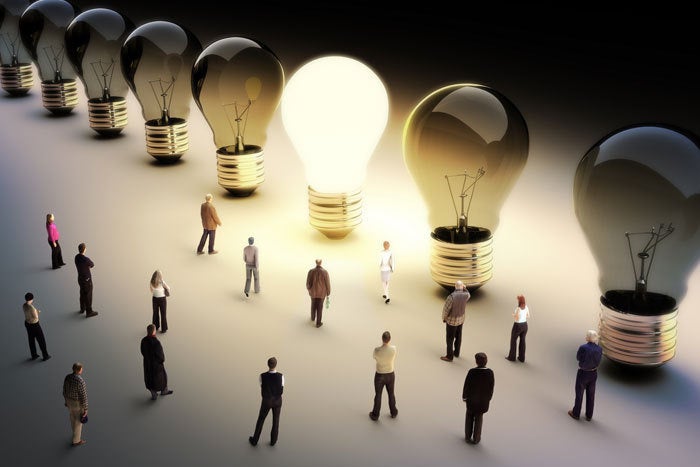 Credit: Thinkstock
Brick-and-mortar retailers have struggled to change their corporate culture even as they're swept along by the e-commerce tidal wave. That's one lesson Gap Inc. CIO Paul Chapman has learned as he and the rest of the apparel conglomerate's C-suite try to adopt a culture that prizes fast decision-making and agility.
"I love my company dearly... but [Gap] is so slow to decision-making," Chapman said at the Forbes CIO Summit here this week. "I see this even to this day when we can make a decision very quickly but instead it becomes sort of a group think."
Chapman, who commands a staff of 800 for a global company that operates more than 3,700 stores -- including its flagship Gap and Banana Republic and Old Navy brands -- says the accelerated pace of technology and ubiquitous competition mean Gap teams can longer afford to tarry long on IT product and services. Accordingly, Chapman is overhauling Gap's IT operating model to accelerate product and service delivery for the company.
Traditional retailers are rushing to bolster their digital strategies, even as they shutter stores and lay off staff amid sales declines. And as many retailers stumble from one technology experiment (for example, beacons) to the next, Amazon.com and its long-tail of confederates and competitors continue to gobble retail sales through digital channels, including computers, mobile phones and, increasingly, voice-based assistants.
Lose the Lewis and Clark act
Owing to the organizational matrix of its disparate brands, Gap has historically been resistant to or unable to change, which is deadly at a time when Amazon.com practices high velocity decision-making, including a willingness to "disagree and commit" on initiatives lacking a consensus.
Chapman is emphasizing speedy ideation over deliberation. When a member of Chapman's staff of 800 asks him to "explore an idea" he encourages "time-boxing," granting staffers permission to take 48 hours to reach a decision. He says this approach quickens the pace of decision-making by dissuading the staffer from disappearing on a Lewis and Clark-like expedition for six months before deciding if it will work.
Prioritizing speed over deliberation is just one theme of a sweeping IT overhaul Chapman began in 2013 when he was promoted to CIO. He has since collapsed Gap's ecommerce IT with its corporate IT into a single unit known as Gap Tech, which is clustered by domain expertise, including customer experience, supply chain, inventory management, business intelligence and cybersecurity. Each domain, which includes former consultants, leverages DevOps to quicken software development, collaborating freely with various business units to deliver IT services. He says its resonating with Gap's business leaders.
"When I put that model in place two years ago almost overnight my organization got out of the order-taking business and became a true partner around the table with our top business leaders as well," Chapman says.