Progressive crowdsources its way to business, IT innovation
Progressive's Edison program includes startup-like pitch contests, hackathons and expositions to showcase innovation spawned by business and IT collaboration.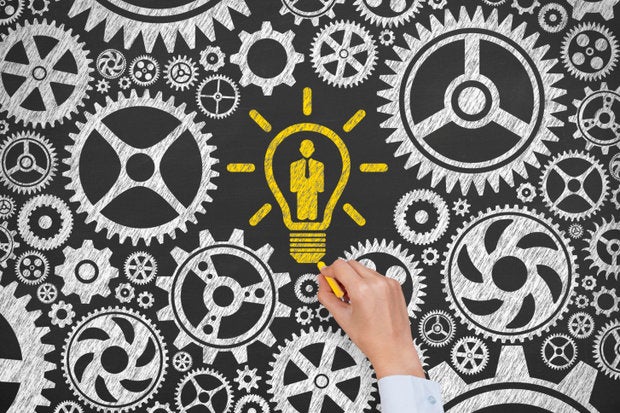 What started as an informal initiative to allow Progressive employees to propose ideas for new insurance tools and services has blossomed into a full-fledged program that spurs innovation. The crowdsourcing process, called Edison, now includes a Shark Tank-like voting process, hackathons and an expo in which employees showcase their creations.

Erin Baginski, Progressive IT director.
Progressive employees "came together and started using their skill sets to focus on making these ideas better," says Erin Baginski, a Progressive IT director who accelerated the project's growth after taking the reins as process leader last year. "It is amazing to watch."
Edison's evolution comes as digital technologies are becoming the crucible for solving business challenges that may drive competitive advantages. New IDC data shows that two-thirds of CEOs plan to focus on digital transformation strategies for 2016, forcing business line leaders to rely on cross-functional partnerships to foster a culture of innovation. Companies such as Progressive are building formal programs to conceive mobile applications, analytics, Internet of Things concepts and other tools to buttress the business.
How Edison helps IT
Progressive, whose Snapshot program helped put data-driven driving services on the map, launched Edison in 2010 as a crowdsourcing project that solicits new ideas from the $18 billion company's 26,000 employees.
In its original incarnation, Edison solicited bids for two or three challenges addressing business concerns in its claims and commercial lines. But once a winner was selected, Edison's job was done. The idea sponsor would enlist help from colleagues in IT and other relevant departments to advance the idea from concept to prototype to production. Some ideas were implemented, while others fell through the cracks.
Baginski, noting that it's tough to be "innovative without leaving out such a critical component as IT," says she doesn't want to see potentially important ideas go by the wayside. She decided Edison would be better served by helping ideas get into production much more rapidly and court participation from across the company. One way to do this is to unify the company with a broad, singular challenge encouraging employees to submit all manner of ideas. Progressive's senior executives, including CIO Ray Voelker, agreed.
Edison ideas run through the Shark Tank
Under Edison's new construct Progressive CEO Glenn Renwick introduced a single challenge to all employees: "How do we become consumers' No. 1 choice for all of their insurance needs?" Employees submitted 217 ideas via a digital ideation application, where employees voted up the ones they preferred.
The vote winnowed down options to 78. In April, a group of senior-level managers reviewed and reduced the ideas to 19. The idea founders and their teams then spent the next two months fleshing out their ideas before presenting them in June to the executive team in a contest modeled after the popular ABC "Shark Tank" show, in which entrepreneurs pitch ideas to seasoned business executives.