IT project success rates finally improving
After years of stagnating IT project success rates, a new survey from PMI shows that rates are finally on the rise.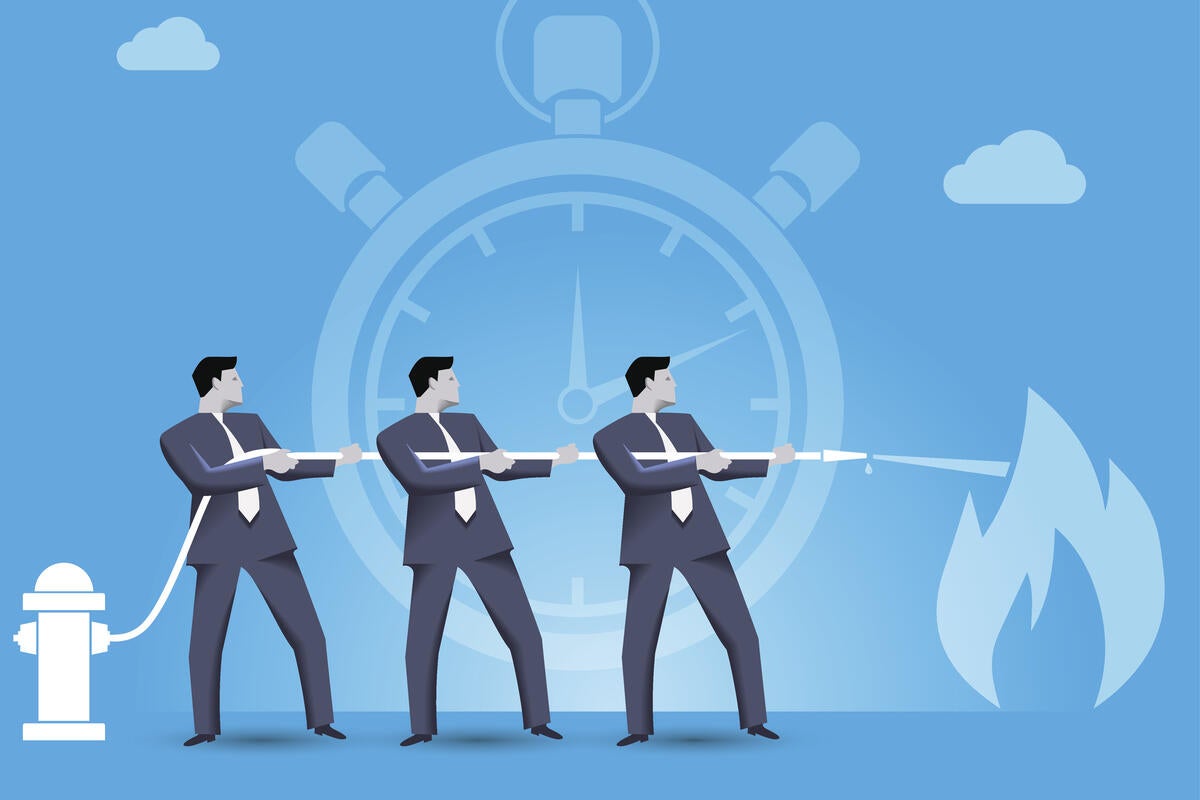 After years of stagnating IT project success rates and project failures, a new Pulse of the Profession report from the Project Management Institute (PMI) shows that success rates for IT projects are finally on the rise.
In 2013, a survey from cloud portfolio management provider Innotas (now Innotas by Planview) revealed that 50 percent of businesses surveyed had experienced an IT project failure within the previous 12 months. Three years later, those numbers had actually increased; the 2016 Innotas annual Project and Portfolio Management Survey, which polled 126 IT professionals between January and March 2015, revealed 55 percent of respondents reported they had a project fail, up from 32 percent in 2014.
This year, however, that trend is turning around. PMI's report uses metrics and incorporates a slightly different approach to gauge the success or failure of projects. The report, which polled 3,234 project management professionals, 200 senior executives and 510 PMO directors, separates organizations into two distinct categories: Champions and Underperformers, says Mark Langley, CEO and president of PMI.
Champions and underperformers
Champions are those organizations that see 80 percent or more of projects being completed on-time, on-budget and meeting original goals and business intent, and that have high benefits realization maturity. In other words, the projects deliver the promised business outcomes, according to the research.
Underperformers are those organizations that see 60 percent or fewer projects completed on-time, on-budget and meeting original goals and business intent, and with low benefits realization maturity, according to the report.
Within these categories, only 6 percent of Champions experienced projects deemed failures, compared to 24 percent of Underperformers, the research showed. Overall, all organizations reduced the average amount of money wasted on projects and programs by 20 percent compared to the previous year.
Specifically, the study found that, globally, organizations wasted an average of $97 million for every $1 billion invested in projects and programs in 2016, compared to an average of $122 million per $1 billion in the year prior. According to the PMI research, across all industries, the average percentage of projects that are deemed failures is 14 percent; the average for IT projects deemed failures in 2016 also is 14 percent, the research revealed.
Maturing project management
What's changed? The bottom line, according to Langley, is that organizations are becoming more mature with project management, and are focusing on benefits maturation and realization, instead of solely on cost, time and resources. In other words, there's less focus on the means by which a project is deemed successful and more on the ends: does the project deliver the business benefits promised?