IT leaders share how they quell cybersecurity attacks
Three IT executives discuss their greatest cybersecurity fears and some of their favorite tools they use to quell them.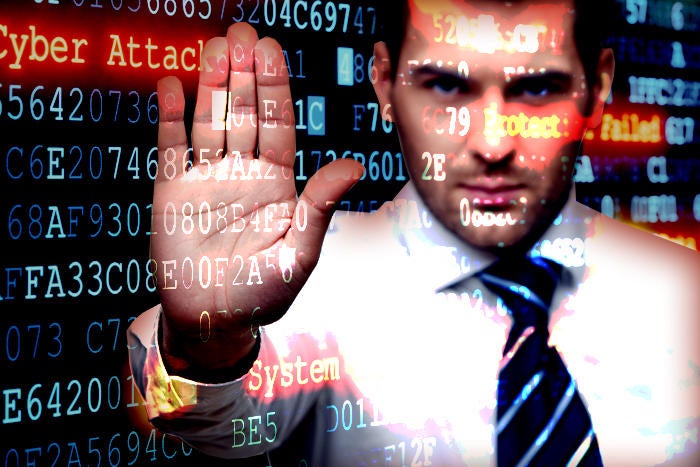 Ask CIOs and CISOs what cybersecurity fears keep them up at night and you'll hear a range of responses -- from social engineering hacks such as phishing, as well as malware that enables perpetrators to hijack users' websites -- the dreaded ransomware -- and denial-of-service attacks. Depending on their business you might hear them say "all of the above."
These threats are driving increased spending on cybersecurity tools intended to protect corporate data from nation-state actors, lone wolf attackers and other malcontents who are seeking access to corporate data. IT leaders know that it takes only one well-placed exploit to infiltrate a corporate network, but they also acknowledge that the best approach is to shrink their attack surface and be ready to respond to an incident in the event of an attack.
Being ready requires significant investments, both in talent and technologies. IDC says corporations will spend $101.6 billion on cybersecurity software, services and hardware, a 38 percent increase from the $73.7 billion it expected companies to spend in 2016. To help you develop your strategy, two chief security officers and one CIO share their experiences with their favorite security tools.

Anthony Belfiore, chief security officer, Aon
As one of the largest insurance and reinsurance businesses, Aon is a big target for prospective hackers. Aon CSO Anthony Belfiore says he is most concerned about distributed denial-of-service (DDOS) attacks. In an attempt to integrate businesses more quickly, most enterprises have largely consolidated their computing systems. They tend to run corporate software, including VOIP, chat and email on one central system. This isn't just an on-premises scenario as many companies are also centralizing their computing capabilities to cloud vendors. If a cloud vendor goes down ---as Amazon Web Services did last month -- the companies using it feel it immediately.
"God forbid someone drop a cyber nuke or DDOS from malware -- they can take down a whole environment," Belfiore says. "If we're down it doesn't really matter how secure we are -- we have a problem."
Even so, security chiefs have to protect their data. Aon is a heavy consumer of Tanium, whose endpoint security software monitors IT operations and detects malware, among other threats. Belfiore says the software covers anything from kernel operations of a server processor to the application portfolio that is operating on it.
"Think of it as an agent, almost like a spy to every asset on environment to give you real-time status on any attribute related to operations and security," says Belfiore who joined Tanium's board of directors this year. "It's almost like a central management system on steroids for security and operations."