In the digital era, CIOs not buying 'this bimodal crap'
To stave off disruption, savvy CIOs know they need to move at one speed: Fast. Bimodal is not an option.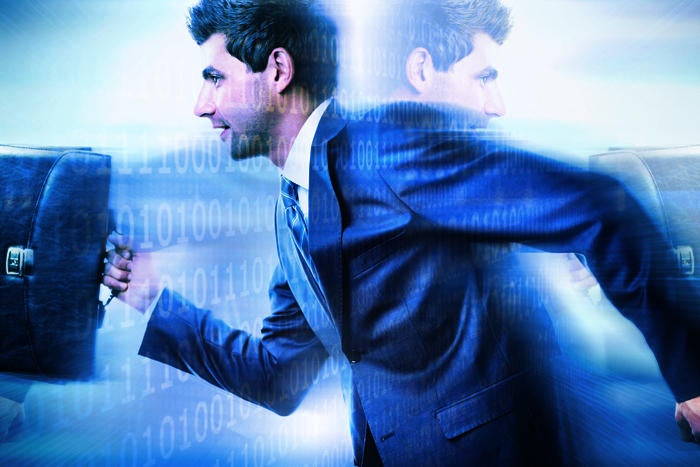 The proliferation of digital technologies is forcing CIOs to manage IT as a product rather than simply provide IT services. That shift requires a different mindset and work approach. Agile and DevOps are increasingly becoming the go-to software development strategies as companies overhaul their IT operating models for the digital era. And while some CIOs can afford the luxury of operating IT in two speeds, others say there is no place for bimodal in their businesses.
"I think over the last 15 years I have seen the shift where now the responsibilities of IT are product," says Trevor Schulze, CIO of chipmaker Micron Technology, during a panel discussion at the Forbes CIO Summit last week. "If you're asked to run revenue and you're asked to deliver something to a customer that has a check associated with it your whole mindset has to change."
Schulze offered the following kicker to his commentary: "I don't believe in this bimodal crap – let's get past that."
Bimodal IT is dead, long live bimodal IT
Popularized by Gartner in 2014, bimodal IT is two-speed approach that emphasizes conducting stable IT development for projects (ERP, for example) concurrently with faster-paced and agile experiments in digital services (chatbots or voice recognition, for example). Fueled by changing customer demands CIOs are kicking bimodal to the curb. As are some analysts.
"Most CIOs now recognize that all of the technology team and function needs to be fast," writes Tim Sheedy, a Forrester Research analyst who advises CIOs, in a blog post published today. "Yes, some systems change less often than others, but all change needs to be fast. There is no longer an appetite for long, drawn-out, technology-led changes. There is no longer a place for slow IT."
Forrester
Forrester says that all of the technology team and function needs to be fast today. (Click for larger image.)
CIOs are accelerating IT service delivery, pumping out minimally viable products, testing them, collecting feedback and refining them and or squashing them if they fail. Managing IT as a product -- getting products out the door as if they are being chased by nimble competitors -- has emerged as a popular construct.
Perhaps no CIO has a better grip on this than Schulze, who cut his teeth in product development working at Cisco Systems before transitioning to IT. This has given Schulze a healthy respect for shipping code and, ultimately, products. He embraces agile development and tries to "reduce the friction" between his department and his business partners. Speed is the prize.

Clint Boulton Left to right... Peter High, president, Metis Strategy; Diana McKenzie, CIO of Workday; Trevor Schulze, CIO of Micron; Wayne Shurts, CTO of Sysco Systems. (Click for larger image.)