Hungry for innovation? Launch your own incubator
Starved by staid corporate culture, CIOs are launching startup-like digital accelerators to stockpile talent and explore new technologies.
Digital innovation is also top of mind at Foot Locker, where CIO Pawan Verma is juggling a major ERP consolidation (replacing 4 point-of-sale systems in 3,500 stores) while exploring ways to bolster the consumer experience. The shoe and apparel company's Chicago-based technology arm's 65 employees are experimenting with mobile software, beacons, AR/VR tools, as well as analytics to help better personalize store content and offers for consumers.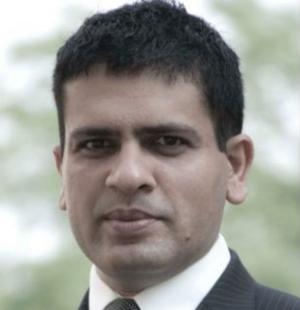 Foot Locker
In May 2016, this team delivered a pilot for the App Launch Reservation tool, which allows users of the company's mobile application to reserve highly-anticipated shoes at their local Footlocker. Verma's team built the tool to help consumers avoid the aggravation of waiting in line.
Looking forward, Verma says that his team is looking into AR and VR tools that will let users virtually "try on" footwear and clothing. Ideally, consumers would don glasses in a store or while sitting in front of a computer at home that help them see what different colors or styles look like. Such data can significantly influence purchasing decisions. "There is a big play for AR and VR," Verma says, adding that it is unclear how that will unfold in the context of Foot Locker and other retailers.
Such projects will, ideally, help Foot Locker achieve what Verma calls "channelless commerce," or ensuring that customers can purchase shoes in stores and online without hassles. For this endeavor to succeed, Verma says seamless connectivity between digital and physical touchpoints, supported by a superior supply chain, is paramount.
Digital innovation takes many forms but few of the efforts will succeed without support from the CEO and the board. UTC's Campisi has that from Chairman and CEO Greg Hayes and the rest of the board.
"A big reason why I'm at UTC is because of Greg," Campisi says. "He understands the opportunity and is committed to go invest and be a market leader."
Previous Page 1 2 3