Hungry for innovation? Launch your own incubator
Starved by staid corporate culture, CIOs are launching startup-like digital accelerators to stockpile talent and explore new technologies.
"If they can make a 1 percent improvement in the amount of time working on a customer elevator it's worth $30 million for the company," says Campisi. "That's why we're putting this investment in this because we see the value that can be created for our customers and for ourselves."
Incubators hatch innovation
If UTC's digital accelerator is built for speed, Wal-Mart's incubator, Store No. 8, represents the long view. Seeking innovation to help it better compete against Amazon.com, Wal-Mart launched Store No. 8 earlier this year to identify, fund and groom startups in such areas as virtual reality, augmented reality, robotics and drones. The startups operate independently though they are wholly owned by Wal-Mart.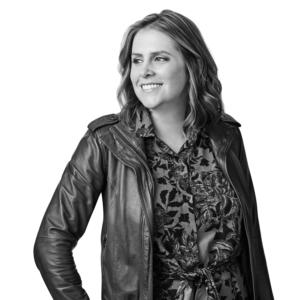 Store No. 8
"Our mandate is to take a longer term view of what that impact may be so that we're getting ahead of and creating the experiences to deliver to our customers in the future," says Katie Finnegan, principal of Store No. 8. Unlike Wal-Mart Labs, the tech research arm that deploys computing infrastructure and software algorithms intended to deliver more near-term impact, Store No. 8 is searching for potential technologies that will bear fruit on a longer time horizon — think three to six years rather than months.
The balancing act is identifying startups that are working on "crazy things but are still tied to the business so you're creating an asset for when tech catches up and it becomes a strategic asset for the mothership," says Finnegan, who led corporate development at Jet.com before Wal-Mart acquired the company last year.
She says Store No. 8 will announce a handful of startups it plans to invest in over the course of 2017. Ideally, at least one or two of them will help the company create digital services that will resonate with some of the 150 million consumers Wal-Mart serves weekly. "I can't wait to create a customer experience that a customer didn't know they want but can't live without once they have it," Finnegan says.
With Store No. 8, Wal-Mart joined Coca Cola as one of the iconic brands bitten by the incubator bug. The beverage giant is building innovation with The Bridge, a three-year-old, Silicon Valley-based incubator that imbues 10 startups each year with the company's marketing expertise. The Bridge has spawned 68 pilot programs and close to 20 licensing agreements. Projects include augmented reality software that shows a store owner what an endcap product placement will look like and video technology to monitor wear on truck tires so they can be replaced before they blow out.
.
Neither an accelerator nor an incubator be