How to pick the best requirements management tool
Inaccurate requirements management accounts for almost half of project failures. Aimed at helping IT and business leaders improve their odds for success, Seilevel, a business analysis and consulting company, has compiled a report evaluating 22 top requirements management tools.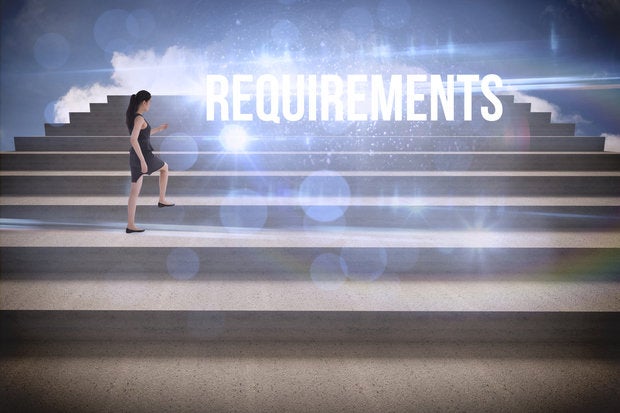 What is requirements management (RM), anyway?
During any project or significant business undertaking, RM is a complex, comprehensive and iterative business analysis process defining business-related needs that involve the following actions:
Identifying
Documenting
Analyzing
Prioritizing
Tracking
Monitoring
Controlling change
Tracing
Versioning
Requirements management also demands effectively communicating to all agreed-to needs and changes to stakeholders. A requirements baseline is ultimately determined, against which all project activities are measured.
Depending on the size of your business, this process can include various stakeholders such as business and systems analysts, department representatives, IT leaders, frontline users, executives, project team members and vendors. This key information is essential in enabling business strategy and ensures all projects and key business activities support overall companywide objectives.
The high cost of poor requirements management
Requirements management affords small, midmarket and large businesses the peace of mind knowing they are delivering projected value while mitigating the risk of rework, squandered resources and budget deficits that result from poor requirements management. PMI's Pulse of the Profession: Requirements Management — A Core Competency for Project and Program Success, states that "when projects do not meet their original goals and business objectives, inaccurate requirements management is the primary cause of that outcome almost half of the time (47 percent)."
Requirements management tools
Numerous RM tools are available to assist organizations in ensuring projects and key business initiatives align with overall companywide objectives. The catch is having the time and resources to properly assess which of these tools will work best for your business. In its 2016 Requirements Management Tool Evaluation Report, Seilevel has completed some of leg work for you.
Seilevel, an IT product management services company founded in 2000 in Austin, Texas, offers project, training, organizational transformation and business analyst services to Fortune 1000 companies. Focused on "defining software that your customers will love," Seilevel has compiled a requirements management tool evaluation report that seeks to provide an impartial evaluation of RM tools. The 2016 Requirements Management Tool Evaluation Report proposes RM tool selection and adoption recommendations and also highlights additional considerations that may impact final decisions.
"Over the past decade, the requirements management tool market has become saturated with many viable options. This report draws on our lengthy experience to do all the heavy lifting in your selection process," says Joy Beatty, vice president of Seilevel. "But remember, even more important than picking the right tool, is developing a plan to drive adoption of it. You don't want to have licenses sitting on a shelf unused 12 months from now."
Why requirements management tool are valuable
The RM process and associated tools provide a mechanism for inclusion where all stakeholders can remain informed with relevant up-to-date changes that impact their areas and the business as a whole. Absent RM, projects and key business initiatives are like rudderless ships destined to be caught in rough seas and inevitably suffer with sunk costs.