How to keep morale high after a layoff
Keeping your remaining employees engaged, motivated and productive after a layoff or restructuring can be a monumental task. Here's how to do it.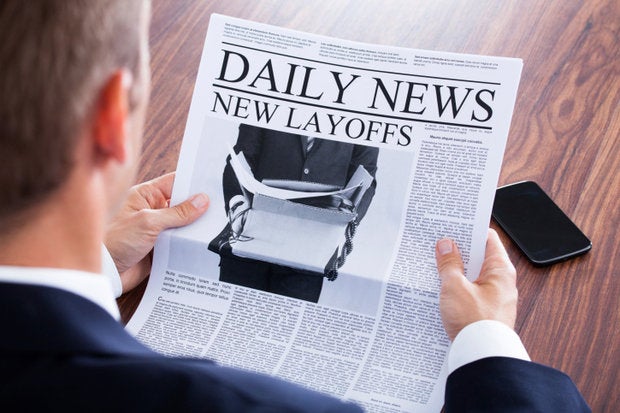 Credit: Thinkstock
Corporate restructuring and layoffs are an unfortunate, but inevitable, part of today's business climate. Keeping your remaining employees engaged, motivated and productive after a restructuring requires managers to be proactive, honest and consistent or risk alienating and losing even more key talent.
"The ultimate goal of any restructuring and layoff is to make the business more efficient, more productive and therefore more competitive," says Dave Denaro, vice president and site leader at Keystone Associates in Burlington, Mass.
"In general terms, a layoff isn't personal. It's a purely professional decision taken to protect the business. That doesn't mean it won't make your employees nervous; even the possibility of a restructuring can send a shiver down a worker's spine," Denaro says.
One of the first things a manager can do is understand and empathize with that uncertainty, and be prepared for key talent to leave even before any layoff is even announced, Denaro says.
Even employees who aren't affected by a layoff will get skittish, and it's wise to be prepared to lose some great talent, says Paul Harty, president at Seven Step RPO (Recruitment Process Outsourcing).
Be Prepared to Lose Talent
"When there is a risk of laying anyone off, some people who would otherwise want to stay with the company get so scared of the instability that they quit," says Harty.
"The employment market's getting better, slowly, and in many cases candidates are landing jobs much faster and are even getting multiple offers," Keystone Associates' Denaro says. "If key talent decides to leave your organization, don't take it personally. Understand they're doing what they feel is best to protect their families and their livelihoods," he says.
Engage Those Who Stay
To prevent a mass exodus, says Denaro, it's crucial to focus on engaging those who remain. That focus begins at the highest levels of the business, and each descending level of the management hierarchy has a specific role to play to successfully navigate the workforce through a layoff and beyond. Overall, he says, recognize that there will be significant trust issues, and aim to be as transparent and truthful about the why and how of the restructuring as possible, right from the get-go.
The C-Suite's Role
"From the beginning, it's imperative to be truthful and transparent. Start by outlining how the business makes money -- you'd be surprised how many employees have no idea what drives their employer's bottom line," Denaro says. C-level executives should maintain their focus on broad business strategy, but should also emphasize the realities of the businesses financial position for those in the lower echelons, Denaro says.