How to get diversity initiatives right
New research shows that the tech industry is still struggling to make progress on diversity and inclusion issues. Here are some strategies to get it right.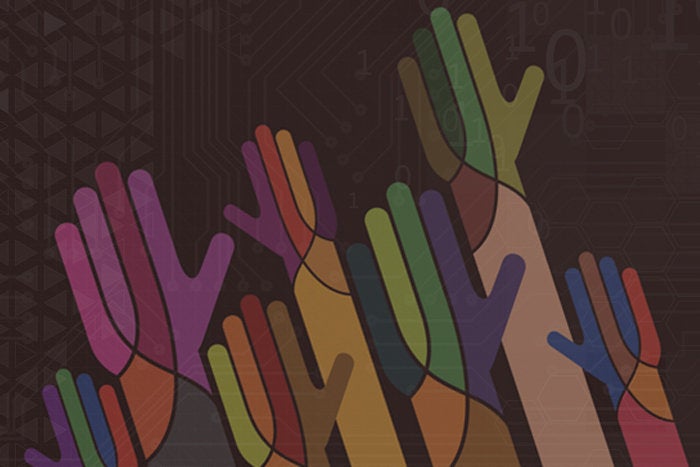 Despite the increased attention paid to diversity in tech, problem persists, according to new research from job search site Indeed, and that's negatively impacting companies' bottom lines. Addressing the issue requires a focus not only on diversity, but on inclusion to create a welcoming environment where talent can truly thrive.
Indeed polled 1,002 U.S. technology workers in December 2016, and found that 24 percent of respondents felt they had been personally discriminated against at their current company. In addition, almost half (45 percent) of women said they witnessed non-inclusionary behavior, with 34 percent reporting they have been made personally uncomfortable. Over half (64 percent) of non-white respondents have felt personally uncomfortable, compared to 24 percent of respondents who identify as white.
A major wake-up call
"I was shocked to see these numbers. This is a major wake-up call for the tech industry, especially in the wake of scandals like what's happening with Uber -- you have to bring people from diverse backgrounds and diverse gender, ethnicity, race into your organization, but more than that, once they're through the door, what are you doing to make sure they are feeling included and welcomed? How are you building a respectful, caring environment? There's a lot of self-reflection that has to happen to make sure you're doing the work to make everyone feel included and safe and encouraging them to stay," says Raj Mukherjee, senior vice president of product, Indeed.
But there's a bit of encouraging news from the survey: Overall, the majority of respondents understand that diversity is an imperative, and realize that, without it, their organizations will lack a competitive edge and the bottom line will suffer.
The bottom line
A majority (79 percent) of tech employees surveyed believe that a diverse workforce helps their company brand, business and product line, according to the Indeed survey.
"Overwhelmingly, technology workers recognize that diversity impacts every aspect of a company's success, from brand strength, to business growth to product development. It makes sense because only with a diverse workforce can technology companies live up to their potential and create impactful products and services that delight the full diversity of consumers and companies whose lives and businesses they can positively benefit," says Mukherjee.
Other studies present compelling financial evidence that a more diverse tech industry could translate into stronger business performances for companies. For example, McKinsey & Company found that companies in the top quartile in terms of racial diversity are 35 percent more likely to have higher financial returns than the national median in their industry. Another finding from the report: the tech industry "could generate between $300 - $370 billion each year if the racial and ethnic diversity of tech companies' workforce reflected that of the talent pool," according to that McKinsey & Company research.