How to evaluate domestic IT service provider locations
The uncertainty of the future of the H-1B visa programme is causing businesses to take a closer look at U.S. IT service delivery locations.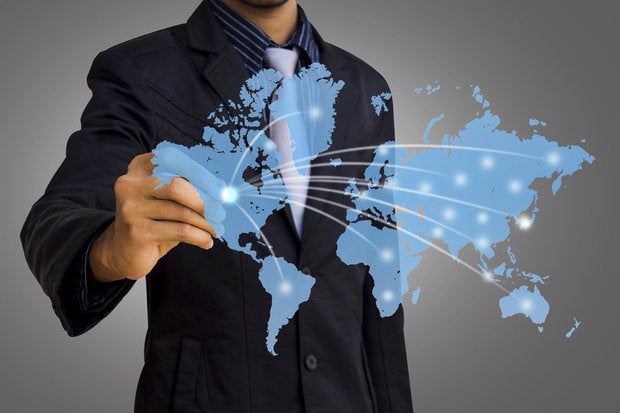 It remains unclear what – if anything – President Donald Trump's administration will do to change the U.S. H-1B program. But uncertainty and fears of bad press are causing some IT service providers and customers to rethink their approach to offshoring and the associated use of foreign-born temporary visa holders to fill U.S. roles. With some proposed legislation calling for more than doubling the minimum salary of H-1B visa holders, both enterprises and IT outsourcers may be evaluating U.S. locations for IT service delivery.
Of course, there are a number of reasons companies might be evaluating – or re-evaluating – sourcing IT work stateside beyond the current political climate. The use of onshore delivery has been increasing over the last five years, according to outsourcing consultancy and research firm Everest Group. Increased needs for agility or innovation often call for working with IT professionals in closer proximity.
"An onshore, co-located team model enables higher real-time interaction and collaboration, leading to faster time-to-market and facilitating innovation," says Sakshi Garb, global sourcing practice leader for Everest Group. Certain nice skills like data architecture, cloud consulting, and cyber security may be in greater abundance in U.S. cities. And American IT professionals "tend to have higher customer-centricity and business understanding," Garg says.
Some enterprises that have been disappointed with offshore outsourcing results may want to repatriate work to overcome the issues they have experience. "The onshore model helps address challenges associated with offshore issues such as high turnover rates, economic risks such as currency fluctuation, inflation and political instability," says Garg. "Many organizations may find that governance and management of multiple offshore delivery centers caused project delays and high travel costs."
Specific situations may also demand that IT tasks be handled in the U.S. public sector organizations or those companies subject to regulations requiring personally identifiable and confidential data to be processed or accessed domestically (typically financial services, healthcare, and defense sector companies) often need to source work locally.
Whatever the reason for looking at U.S. IT service delivery options, the local landscape is complex, says Garb, with more than 150 locations from which to choose. For each, companies need to consider the talent pool (the availability of entry-level graduates as well as the depths and breadth of skills), industry landscape (the presence of leading providers as indicator of the maturity of a location), operating costs (including compensation, facilities, technology infrastructure), and the business environment (local incentives for investment, job creation, training, and operations).
The size of the available talent pool can determine the pace of ramp-up for a delivery center and the scale that can be achieved, says Garb. The industry landscape is reflective of ease or difficulty of hiring. The operating costs, naturally, help determine pricing for a service provider or overhead for an enterprise. And "incentives can play an important role in location selection as many economic development agencies in the U.S. offer support beyond stated financial incentives," Garb says. "They can help develop a good ecosystem, especially in locations which are not already mature and there is a push from the local government to position the location for high-skilled IT jobs. Further, relocation attractiveness can influence your ability to attract and retain talent across all levels."