How to become an IoT hero for your organisation
The Internet of Things represents a massive opportunity. Here's what you need to take into account before introducing it to your organisation.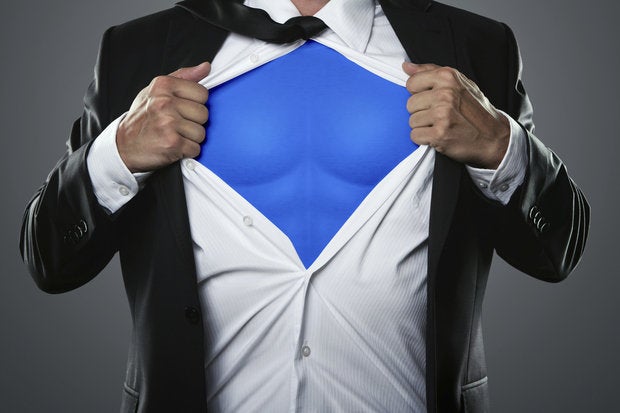 You can't get away from the Internet of Things lately. It's coming and it's going to take over everything. Cisco says it will push the number of internet-connected devices to 50 billion by 2020. But you already knew that, because it's all everybody is talking about.
So, since the IoT is going to take over your organization eventually anyway, you can look at this as an opportunity. You can be the one who introduces it and all the benefits it brings.
But just how, exactly, do you go about introducing this kind of technology? How do you identify the opportunities, and how do you pitch it to the higher-ups in your organization?
Look beyond the obvious
A Harvard Business Review article from last November states the obvious look for the money. That means both identifying areas where the IoT can generate revenue and where it can cut costs. Examples like this can be found in a lot of places, from manufacturing to logistics, and even hospitality, where attaching sensors to equipment and connecting them via networks takes advantage of an obvious need. Monitoring equipment for failure in the field or linking a hotel room's lights and window shades to the keycard scanner seem like no-brainers.
But who wants to pitch the most obvious solutions? An IDC report released earlier this year surveyed CIOs from five different industries, finding that "all the participants in the study were at some stage of evaluation or implementation." If you land that big IoT pitch meeting and walk in prepared just to target the lowest-hanging fruit, chances are the organization is already working on it. As that Harvard Business Review article suggests, look beyond the obvious benefits and try to consider more comprehensive change that the IoT can bring to your organization.
While some retail stores, for example, could deploy internet-connected sensors to store shelves to keep track of inventory, there's more value in the trends these sensors can show. Look at the data on customer behavior while in the store and use it to arrange displays in a more useful way, or even to suggest products to customers based on what they've already picked up.
This thinking can be applied to other industries. Sensors connected to equipment are already useful in that they ensure everything is functioning properly. But the data they generate could reveal inefficiencies in how equipment is used, which could reveal the opportunity for new processes or products.
Know the priorities
As the IoT has evolved from a buzzword to a reality in the enterprise, it's important to understand the motivation behind implementing the technology. According to IDC, CIOs' priorities for the IoT have shifted from internal applications intended to improve asset utilization to external applications aimed at creating new revenue streams.