How PMOs can balance time, cost and quality
'Triple constraint' is a term often heard in project management. But how does it translate into achieved or missed project and organizational objectives? Here are six questions project managers need to ask themselves.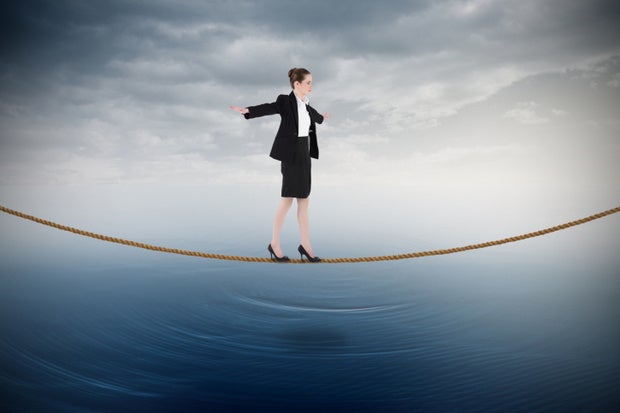 If 88 percent of C-suite executives agree that project alignment with strategy is vital to organizational success, why are only 56 percent of projects meeting strategic objectives? Furthermore, in a report titled "The High Cost of Low Performance," the Project Management Institute (PMI) states 61 percent of firms acknowledge they often struggle to bridge the gap between strategy and day-to-day implementation.
How much of this is attributable to issues with monitoring and managing cost, quality and time throughout projects and what can be done address these issues?
Triple constraint – the balancing act that occurs between cost, quality and time – is a term often heard in the world of project management, but what does that mean when it comes to the success or failure of a project to meet organizational objectives? Project managers are tasked with ensuring that they successfully manage the scope of a project to keep it within the cost, quality and time parameters determined by organizations at the onset.
So how do project managers balance these three factors?
This can be an ominous task, considering there are various internal or external factors that can rapidly change, causing any one or more of the three constraints to shift in an undesirable way. In order to decrease this risk, there are some questions you need to address in the beginning stages. Here six mportant ones that could have a significant impact on project scope.
Is the project purpose in alignment with organizations goals?
Think about that stat at the beginning of this column for a minute: Only 56 percent of projects meet strategic objectives? As I mentioned in a previous column on strategic alignment, "PMOs that ensure alignment with strategic objectives are almost twice as likely to become high-performing teams capable of implementing successful strategies and creating significant value."
Projects need to support overall business goals in order to warrant the expenditure, resource utilization and time commitment. Executing projects that don't maintain strategic alignment is simply wasted time, cost and resources. Projects need to serve a specific vision and advance the business through continuous improvements or transformational activities. C-suites will need to determine if there's strategic alignment at the onset to avoid scope creep after a project has commenced. Without knowing the answer to this up front, a project's scope can take on a life of its own after the fact in an effort to re-align with organizational goals.
Is the project scope realistic?
Seeking a full and clear understanding of how the project fits into the organizational strategic direction is key to determining if the project scope is realistic. In order to successfully execute a project – on time, on budget and within specified quality standards – EMPOs need to have ongoing dialogue with executives from the start to ensure project deliverables and outcomes are attainable given the time, resources and commitment anticipated. If projects are planned poorly from the start, it becomes a fool's errand to execute, and this just sets the project on course for disaster.