How IT can foster a spirit of 'intrapreneurship'
Corporations don't have to look outside for fresh and innovative ideas. Instead, businesses can foster intrapreneurship by encouraging better communication between IT and other departments.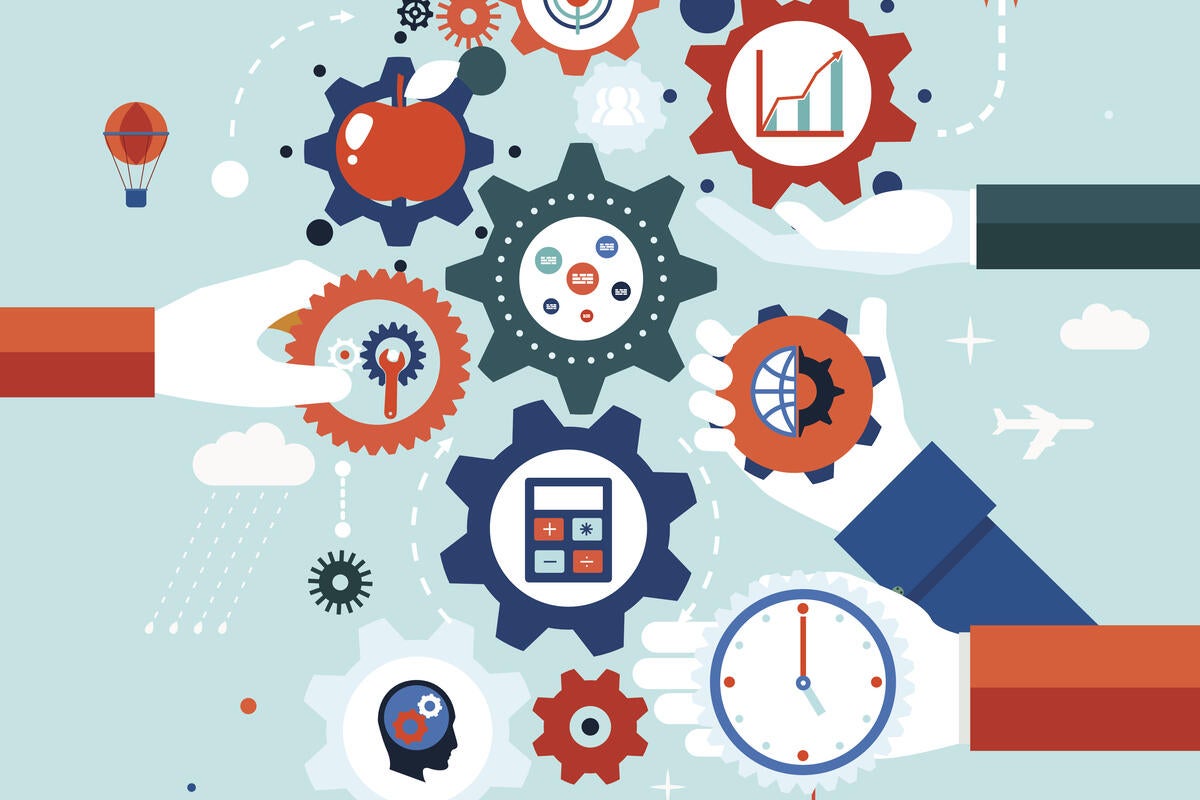 Entrepreneurship is typically associated with startup companies, and the eager, driven and innovative minds that start them. But there's another type of entrepreneurship, and it lives inside established organizations.
Intrapreneurs are already employed in your organization -- they're workers with progressive ideas that will benefit the company. The only problem is, these intrapreneurs often struggle to find the right channels to see their ideas realized.
"These are the employees who want to get their hands dirty and are often the first people to volunteer for a job. Intrapreneurs are not content with the status quo. They often see how things could be part of a bigger picture and come up with ideas to realize this new vision," says Tim Beerman, CTO at Ensono, a company that offers mainframe and hybrid IT solutions.
Your most loyal employees
Intrapreneurs are particularly valuable to a company because they can "act as a source of motivation, providing a fresh perspective and honest feedback to challenge those around them," says Beerman.
They're also your most loyal employees, the ones who believe in the company and want to instill positive change in the organization. They have the drive and skillset to be successful outside the business, but they chose to stay and grow with your business, which makes them "invaluable," he says.
The hallmark of an intrapreneur is someone who challenges the current business model and invites disruption. They spot inefficiencies in the workplace and are more willing to take risks and introduce unconventional ideas, says Francis Li, vice president of IT at Softchoice, an IT consultant.
"It's about bringing a cross-functional team together to evaluate and implement new innovations that will benefit the business," he says.
Intrapreneurs can't work alone
Unlike an entrepreneur, intrapreneurs must work within the confines of a corporate structure, which often leaves them stuck. They are faced with red tape, a lack of resources or general confusion about who to work with; other times they are met with "opposition to their ideas," says Beerman.
"Reach out campaigns and 'shadowing' programs are great ways for IT professionals to immerse themselves in the day-to-day workings of their business so intrapreneurs within the business see the IT department as an enabler of their ideas and not as an obstacle," he says.
It's ultimately about shifting the perception of IT, which starts with building communication between IT and other departments. For example, at Softchoice, Li says they identify intrapreneurs through "cross-departmental hackathons," which are intended to actively encourage this type of collaboration."
An internal hackathon gives everyone a chance to network within the company, build new connections and share ideas. At Softchoice, Li says it's helped break some of the barriers intrapreneurs often face in a siloed company. And after the hackathon, whenever intrapreneurs have new ideas or suggestions, they know who can help make it happen. Li says it's a way to make disruption beneficial to your company, since it's internal, as opposed to outside disruption, which can "detract" from the business.