How diversity drives innovation and results
We need to recognize that diversity is a goal, and agree it's the right one.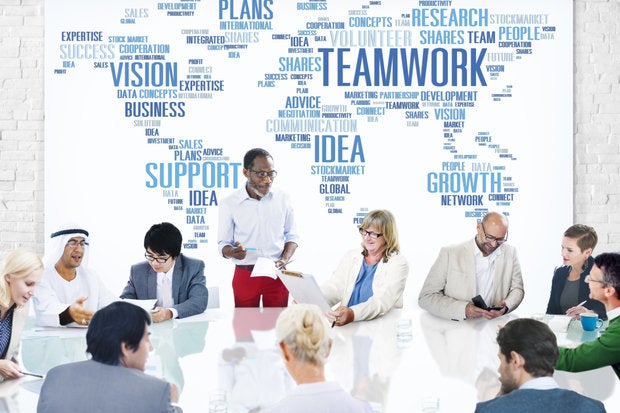 Maximizing results is about diversity and inclusion on all rungs of the ladder. Making that an everyday reality is a goal we reach for like any other: First, we need to recognize that it's a goal, and agree it's the right one. Then, we must decide how we want to get there and take the steps. And with diversity, we really are getting there, right?
If you answered yes, congratulations, you're in the overwhelming majority. Atlassian's 2017 State of Diversity Report —a survey of more than 1,400 tech workers—shows nearly 80 percent believe the average team at their company has a diverse group of members.
As in many instances, however, I think we can safely say the majority is in need of a reality check. By now, we all know the statistics: less than five percent of the tech workforce is comprised of non-white people. Less than a quarter are women. Tech workers, in general, seem to have a severe case of "we've got it right - everyone else has a problem."
On the other hand, most of those surveyed believe change will be driven by individuals and companies, not by the government (just other individuals and companies, it seems). To compound the illusion, Atlassian's survey reveals a "serious lack of understanding about what diversity really means or what progress looks like."
If we're not really near our goal, but we think we are, most people probably aren't strategizing about how to get there. It seems we have our work cut out for us. Perhaps one place to start is understanding why it's the right goal for us. Thanks to research, we have a quick answer to that one. According to McKinsey, companies in the top quartile for racial/ethnic and gender diversity are 35 percent and 15 percent more likely to have financial returns above their national industry medians. In another study of 22,000 companies across 91 countries, companies with 30 percent female executives make six percent more in profit.
Those are easy numbers to get passionate about. And thinking about how to get there can be equally exciting. Recently, Brown University's graduate program in science and technology leadership was paid a visit by distinguished alumnus, Frans Johansson, a global innovation consultant and author of both The Medici Effect and The Click Moment. His perspective, borne out by his success with some of the world's most innovative companies, is that adaptability will increasingly separate the rising wheat from the forgettable chaff of organizations. And adaptability, he explains, is often a direct result of diversity.
Johansson believes, and I agree with him, that innovation does not often stem from expertise or from the next logical step. Logic, available to anyone and everyone, dictates that your next step will be the same as everyone else's. And expertise, while crucial in a game that never changes, like tennis, is not as valuable in one that's constantly changing, like the technology industry.