How design thinking can transform IT outsourcing
In the era of digital transformation, design thinking can enable a new way of working between IT outsourcing customers and providers.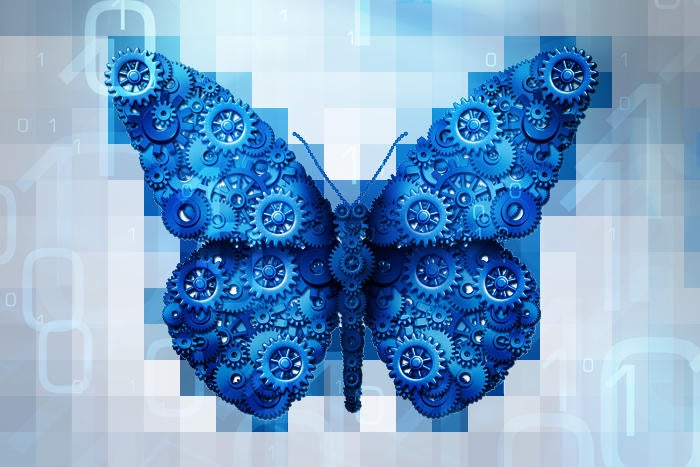 Credit: Thinkstock
As the drivers for outsourcing IT services have shifted from the simple tactical requirements to do something faster, cheaper or more efficiently to the need to achieve more strategic business outcomes, both outsourcing customers and providers have begun exploring new ways to design and deliver IT services.
One method that's getting increased attention is the design thinking approach. The user-centric tactic for product design, which marries customer input with new technology development, can provide an outlet and a framework for creativity, according to Barbra McGann, chief research officer with outsourcing research and advisory firm HfS Research. Rather than looking at process and technology improvements in isolation, design thinking expands the focus to include user empathy and business context.
While not necessarily a replacement for established IT service delivery methods and models, which remain valuable tools in IT outsourcing, according to McGann, design thinking is emerging as a complement for service providers seeking to deliver more impactful results for their customers.
Linking up for design thinking
Design thinking is a term that was first introduced in a 1987 book on architecture and urban planning. Its precepts, however, predate that. Robert McKim of Stanford University's School of Engineering introduced a similar iterative design process that in 1973, and engineer Rolf Faste expanded on the approach to design thinking courses at Stanford in the '80s and '90s.
Nearby Palo Alto-based design and consulting firm IDEO grew to build a thriving business helping companies apply design thinking - which it defines as "a human-centered approach to innovation that draws from the designer's toolkit to integrate the needs of people, the possibilities of technology, and the requirements for business success" - to product and service development.
And today, IT service providers are adopting the approach. Design thinking is taking shape as an integral part of business processes and outsourcing solutions at providers including Accenture, Capgemini, Cognizant, Genpact, Infosys, Tech Mahindra, and Wipro, among others, according to a recent report by HfS Research.
A number of consulting and outsourcing firms have acquired boutique design thinking shops in recent years from Accenture's purchase of Fjord (2013) and Chaotic Moon (2015) and Wipro's purchase of Designit (2015) to Cognizant's acquisition of Idea Couture (2016) and Tech Mahindra's acquisition of BIO Agency (2106). Many others are partnering with design thinking or academic institutions with design-thinking curricula. Genpact is working with Elixir Design, for example, and Infosys has partnered with Stanford' Graduate School of Business.
A blueprint for business change
With most outsourcing customers looking to "digitally transform" but struggling with where to begin, design thinking can be a catalyst for innovation and change, says McGann. Design thinking can provide a new way for IT service provider and customer to work together to figure out how to achieve business outcomes and develop solutions that can be flexible and change as the market does.