How captive centers can drive digital transformations
The majority of global in-house centers are in the early stages of digital service delivery maturity, but they're poised to bring greater value to enterprise transformation.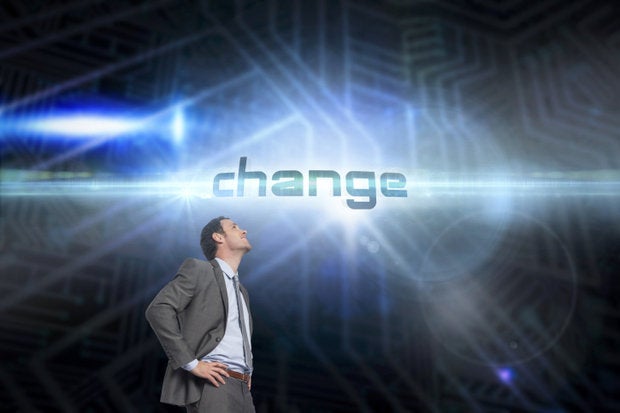 Captive centers currently account for less than 25 percent of the full-time employees delivering digital services, such as analytics, cloud and mobility, from offshore and nearshore locations, according to research by outsourcing consultancy Everest Group. However, these wholly owned subsidiaries are uniquely qualified to play a pivotal role in the digital transformation of their parent companies, says Everest Group practice director Aditya Verma.
Unlike third-party providers, captive centers are an integral part of the business. "Leading the digital transformation for the enterprise is a natural evolution for global in-house centers to extend this integration in digital areas and build on existing synergies," says Verma. What's more, many captive centers have played important roles building internal capabilities in order to drive innovation. They "act as hotspots to foster the cultural shift to innovate," Verma says.
In addition, they offer a repository of necessary talent that may be in short supply in the rest of the organization. "The scarcity of talent in 'home' locations necessitates parents to look beyond onshore locations," says H. Karthik, partner in Everest Group's global sourcing practice. While headquarters may make many of the strategic decisions about digitization, captive centers can partner with the parent company on designing and implementing the solutions, Karthik says.
However, not all global in-house centers are capable of rising to the role of digital transformation partner. Everest Group developed its own framework to assess the digital maturity of captive centers, looking at scale and adoption (e.g., how many full-time employees are working in digital services), breadth and depth of services, focus on digital talent development, level of ownership and involvement in digital transformation, and level of collaboration in the digital vendor ecosystem.
The majority of captive centers (just over 80 percent) currently fall into the categories of "aspirants" or "followers," focused on creating a proof of concept and building delivery capabilities in digital, according to Everest Group. "These global in-house centers support a few digital segments delivering transactional services," says Verma, like testing mobility apps. Approximately 15 percent of captives are "value creators" having built digital capabilities in multiple digital segments and focused on extending their influence across the enterprise, according to Everest Group. And just two percent are "true innovators" in digital, having achieved significant scale and breadth of services covering most segments. "These global in-house centers have also adapted their talent models for digital (for example, hiring from other industries) and institutionalized collaboration with the start-up ecosystem to drive the digital agenda for the enterprise," Verma says.
These cutting-edge captive centers, however, are adopting best practices that could enable others to follow their lead in driving digital transformation in the enterprise in three key areas: