How blockchain can benefit IT outsourcing providers
IBM and Bank of Tokyo say they've developed a smart contract prototype to manage their IT services engagement on a blockchain. Here's why IT outsourcing deals may be a low-risk proving ground for multiparty blockchain applications.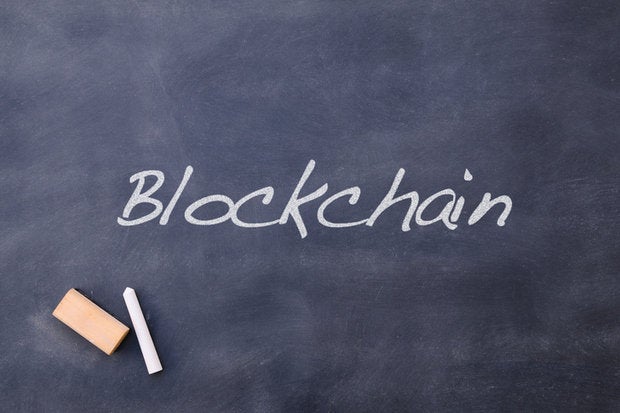 Earlier this month IBM and its customer Bank of Tokyo announced that they would begin piloting blockchain technology to automate business transactions between the two companies. The joint experiment is one of the first projects built on the open-source Hyperledger Project (the Linux Foundation-led blockchain platform) to explore contract management, the companies said. It's also an early example of the benefits of using an existing IT outsourcing engagement to experiment with blockchain technology.
"There's been a lot of internal experimentation with blockchain because companies see a lot of potential there. But it's so complex that it's difficult to decide where to start outside the company," says Christine Ferrusi Ross, research vice president at services analyst firm HfS Research. "IT outsourcing contracts are a safe way to experiment with it."
Big Blue and Bank of Tokyo say they created a smart contract prototype on a blockchain that would improve the efficiency and accountability of service-level agreements (SLAs) in multiparty business transactions like outsourcing arrangements. The bank plans to begin using it to manage contracts within its business in fiscal year 2017 while IBM and Bank of Tokyo plan to management their SLAs with the system by the end of that year.
Blockchain-enabled SLA management can increase efficiency
While much of the experimentation with smart contracts has taken place in corporate supply chain functions, the approach is applicable in IT outsourcing, says Ferrusi Ross, as it enables companies to digitize every component of the contract and validate it. Blockchain-enabled SLA management may not revolutionize the practice, but it could certainly increase efficiency, speed and accuracy.
More importantly, this joint project "gives both parties a way to test how blockchain works in a way that's pretty low risk," Ferrusi Ross says. "They can give each other more context and operational experience before moving it into some other higher risk areas."
Initially, the technology will be used to monitor the delivery and usage of IT equipment with a sensor that embeds information into the blockchain. Ultimately, that information would then trigger automated invoicing and payment processes between the two companies.
If service providers and their customers were to tie their payment systems and SLAs together on a blockchain in that way, it would increase the efficiency of outsourcing contract management a great deal, says Ferrusi Ross. In this case, the bank might have a business rule on its engine that on the 4th of the month launches a validation of the SLAs and initiates a payment to IBM based on those results without any human intervention.
The smart contract approach also offers the promise of increased transactional security. "If it can do that, it will become widely used," says Susan P. Altman, partner in the commercial transactions and outsourcing practice at law firm K&L Gates. "If it's widely used, it'll likely be a technology required in IT contracts, which means that they will develop quality standards for blockchain contracts and maintenance. Providers of IT services will have to understand blockchain and its standards and be able to maintain them."