Here's what tech leaders have said about the Apple-FBI dispute so far
Most have lined up behind Apple, but there are exceptions.
"I have always admired Tim Cook for his stance on privacy and Apple's efforts to protect user data and couldn't agree more with everything said in their Customer Letter today," Koum wrote. "We must not allow this dangerous precedent to be set. Today our freedom and our liberty is at stake."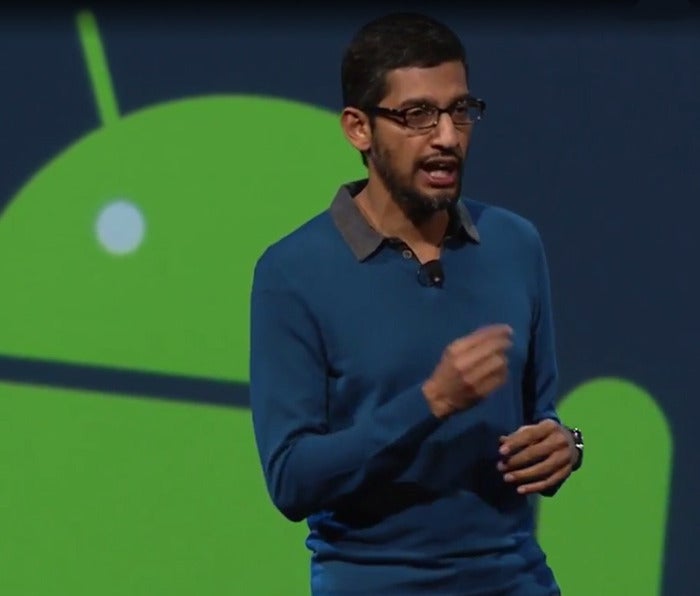 Sundar Pichai at Google I/O in 2015. Credit: IDGNS
Google CEO Sundar Pichai
Pichai soon followed with a series of tweets.
"Important post by @tim_cook. Forcing companies to enable hacking could compromise users' privacy," Pichai tweeted on Feb. 17.
He continued: "We know that law enforcement and intelligence agencies face significant challenges in protecting the public against crime and terrorism. We build secure products to keep your information safe and we give law enforcement access to data based on valid legal orders. But that's wholly different than requiring companies to enable hacking of customer devices & data. Could be a troubling precedent. Looking forward to a thoughtful and open discussion on this important issue."
Twitter CEO Jack Dorsey
Dorsey chimed in with a tweet on Feb. 18.
"We stand with @timcook and Apple (and thank him for his leadership)!"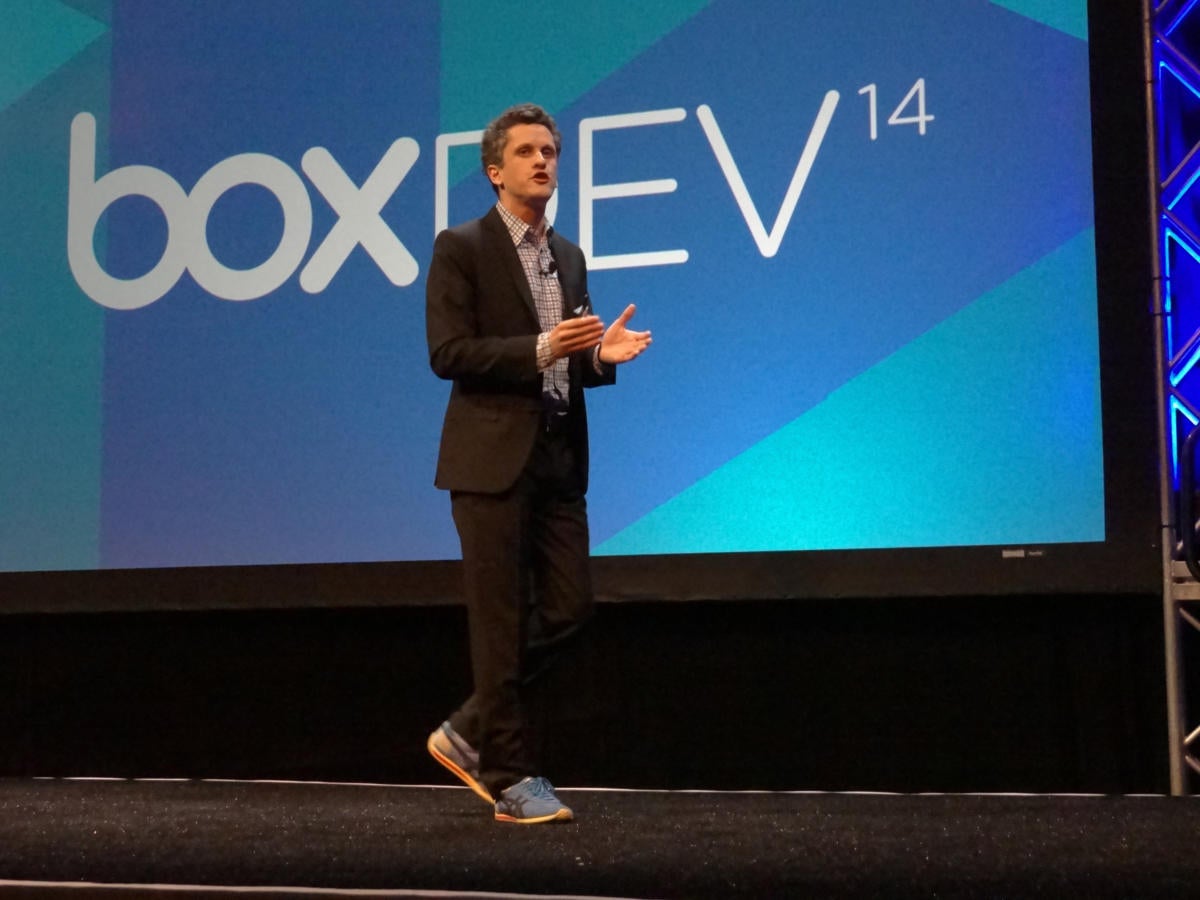 Aaron Levie at the Box Dev conference. Credit: Stephen Lawson
Box CEO Aaron Levie
"Apple's response to the government is something we completely, wholeheartedly agree with," the cloud storage CEO told TechCrunch. "The world is going to get more complex, so you can't create weaknesses in software that then will become vulnerabilities in the future."
Mark Surman, executive director of the Mozilla Foundation
"Over the last year, we've seen government agencies and law enforcement officials across the globe discussing policies that will harm user security through weakening encryption," Surman wrote on Medium last week. "This includes the so called Snoopers Charter in the UK and calls by agencies like the FBI for tech companies to create backdoors into encrypted communications. ... While it's hard to discuss internet policy in the the context of horrific and tragic events, there is no question [the] FBI's request [is] an overreach. If granted, it both undermines everyday security for Internet users and would set a precedent for further weakening of encryption.
Outside the tech industry
While the tech industry largely supports Apple's position, the American public does not according to a study by the Pew Research Center. And there are plenty of voices outside of tech who back the FBI, including the White House, Donald Trump, and William Bratton, the New York City police commissioner, who cowrote an op-ed in the New York Times Tuesday.