Here's what tech leaders have said about the Apple-FBI dispute so far
Most have lined up behind Apple, but there are exceptions.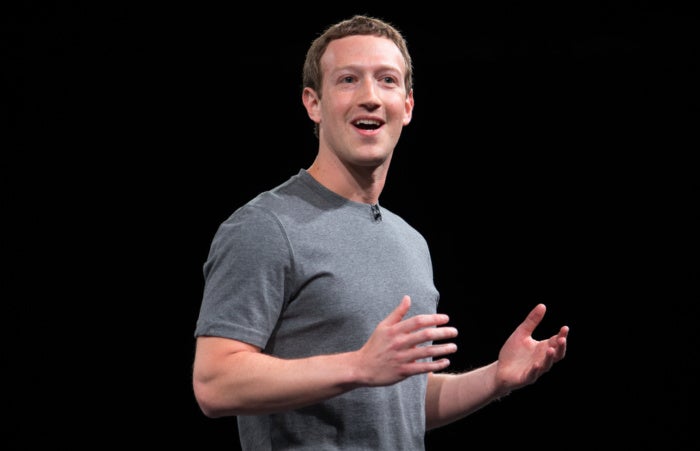 Facebook CEO Mark Zuckerberg speaks at a Samsung event in Barcelona on Feb. 21, 2016. Credit: Facebook
In the week since Apple said it would do battle with the FBI over the agency's request for access to a smartphone belonging to one of the San Bernardino terrorists, tech industry leaders have been weighing in with their views.
Most have come down in support of Apple, though others, including Bill Gates and Simon Segars, CEO of UK chip company ARM, have leaned more towards the FBI's position.
Here's a roundup of what tech leaders have said so far, starting with some of the most recent views expressed.
Bill Gates
On Monday, the Microsoft cofounder took issue with Apple's characterization that the government wants a "back door" to the iPhone.
"Nobody's taking about a back door, so that's not the right question," Gates said. "This is a specific case where the government is asking for access to information. They're not asking for some general thing; they're asking for a particular case."
The next day, Gates said headlines stating that he "backs the FBI" don't reflect his position.
"I was disappointed because that doesn't state my view on this," he told Bloomberg. "I do believe that with the right safeguards, there are cases where the government, on our behalf, like stopping terrorism, which could get worse in the future, that that is valuable. But striking that balance -- clearly the government has taken information historically and used it in ways we didn't expect, going all the way back to say the FBI under J. Edgar Hoover. I'm hoping now we can have the discussion. I do believe there are sets of safeguards where the government shouldn't have to be completely blind."

Simon Segars at CES in 2015. Credit: James Niccolai
ARM CEO Simon Segars
Segars, whose company designs the microprocessors in most smartphones, was asked his views at Mobile World Congress in Barcelona.
"It's a complex situation; there are rights and wrongs," Segars said.
"We believe users should own their data and control who has access to it, but obviously there are some extreme circumstances where that should change."
Mark Zuckerberg
"We're sympathetic with Apple," the Facebook CEO said at Mobile World Congress in Barcelona on Monday. "We believe encryption is a good thing that people will want."
In a statement earlier, Facebook said the FBI's demands would create "a chilling precedent and obstruct companies' efforts to secure their products."
Jan Koum, cofounder of WhatsApp
Koum was among the first tech leaders to speak out, taking to his Facebook page the day after Apple said it would oppose the FBI's request.